Peter Schiff, the CEO of Euro Pacific Capital, was very quick to weigh in on Bitcoin's most recent eight percent price drop. In his latest tweet, he states that pump-and-dumpers are now losing their mojo.
Bitcoin pump & dumpers are losing their mojo. They managed to pump the price by $550 in one minute, a 7.5% spike. Yet the dump reversed the entire pump with an 8% drop in just 7.5 hours. If #Bitcoin pumpers can no longer sucker in new buyers the game is over. Look out below!

— Peter Schiff (@PeterSchiff) December 4, 2019
Game over
Schiff further predicts that the game will be over for Bitcoin if price pumpers no longer manage to "sucker in" momentum buyers. He believes that the crypto market is grossly manipulated by whales.
The famed gold bug also claimed that Bitcoin was a "classic pump-and-dump scheme" when the leading coin completely trimmed its fake China pump.
"Pump and dump" is a fraud when the price of a certain asset is artificially inflated to make buyers purchase it at a higher price.
Bitcoin's bizarre price action
As reported by U.Today, the BTC price surged above the $7,500 level on Dec. 4, but some analysts, including crypto trader Josh Rager, were skeptical about this bullish move.
Their skepticism wasn't unwarranted. The BTC price completely evaporated its eight percent price increase, dropping back to the $7,200 level.
$BTC - this is exactly why you must tame expectations on an impulse move like this when the high time frame is a clear bear trend

Hope you were able to short that area https://t.co/pthxM6O7iY pic.twitter.com/68ILKQIwgQ

— Josh Rager 📈 (@Josh_Rager) December 4, 2019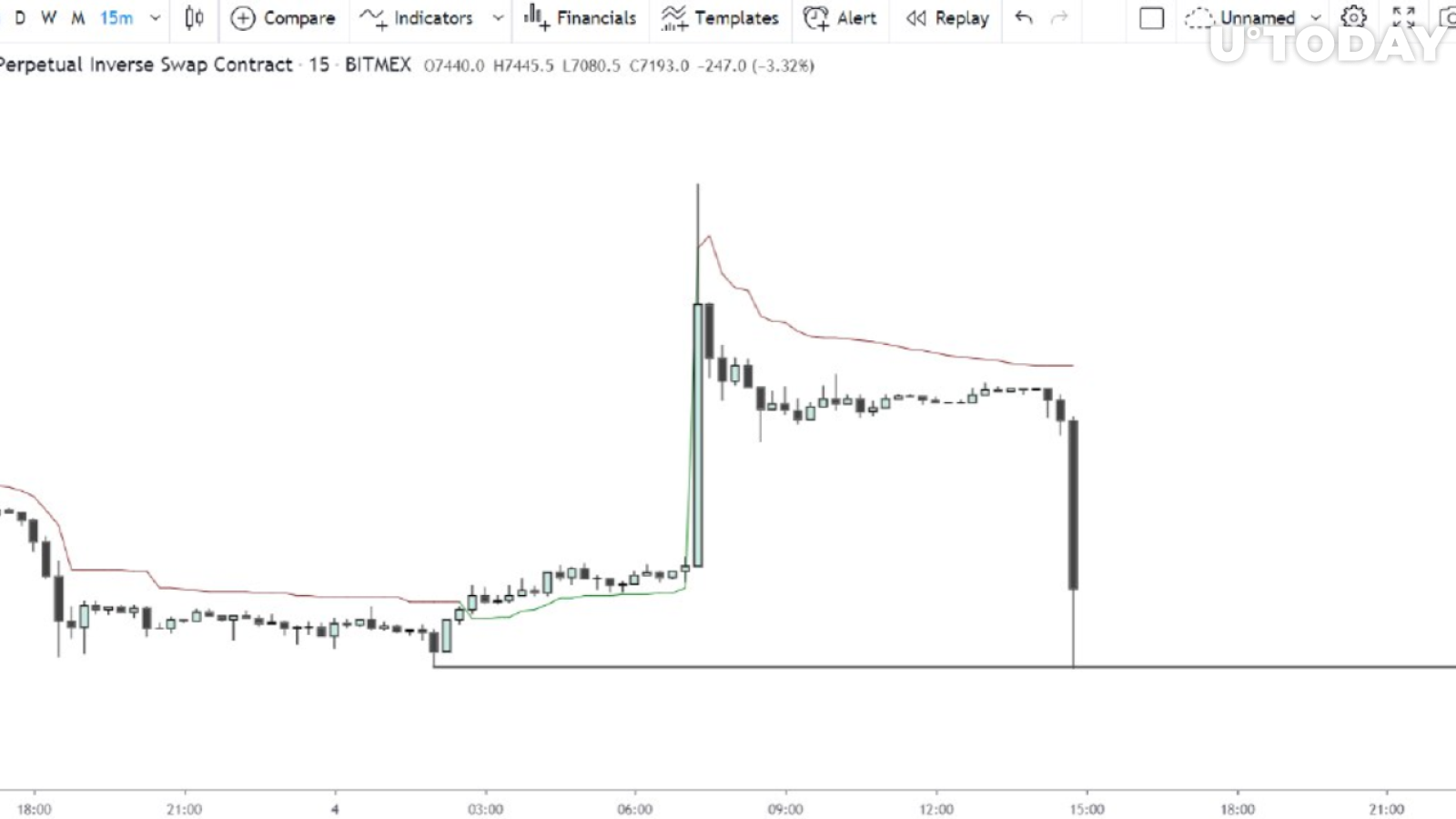 image by @Josh_Rager
At the time of writing, the top cryptocurrency is slowly getting back on its feet, currently trading at $7,317, CoinStats data shows.