Ledger Nano S, the most popular hardware wallet, now supports Komodo (KMD), again. On top of that, the Stakenet community was thrilled by the addition of XSN to Ledger's roster of altcoins.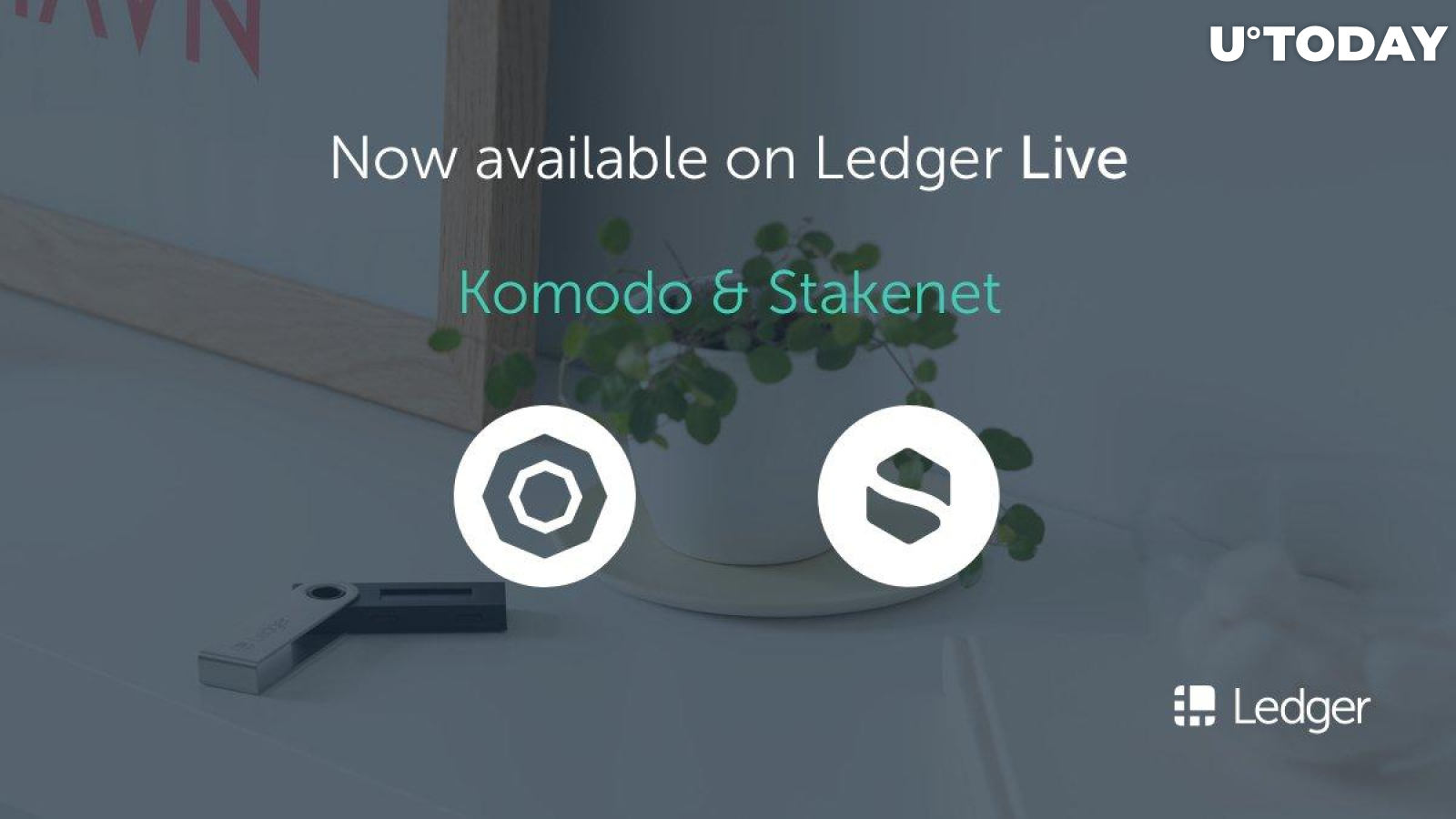 Komodo is back in the game
Komodo is a fork of ZCash, a major privacy coin. Its ICO was conducted in October-November 2017. KMD managed to survive December's carnage with its price increasing by over 94 percent. The substantial price bump was caused by mounting anticipation of the Sapling hard fork.

On Jan. 10, U.Today reported that Ledger could stop supporting the project (the alleged Komodo Twitter suspension was yet another log on the fire). However, the Komodo team reached out to U.Today later to dispel these rumors, claiming that it was an ordinary update, and there were no plans to dump the coin on Ledger's side.


Storing XSN on Ledger devices
In other news, Ledger has announced support for Stakenet (XSN), which is now available for two of its products: Nano S and Ledger Blue. The next logical step would be the integration of cold-storage staking XSN's Trustless Proof of Stake (TPoS).
Finally $XSN on Ledger devices 🎉 Now please hurry up and add Cold Staking via $XSN's TPoS tech please @LedgerHQ ⚡️

— Yankee Ruin X (@YankeeRuinX) February 4, 2019