Yesterday's price drop for Bitcoin (BTC) pulled down the entire cryptocurrency market. Ripple (XRP) was also no exception to this recent pull down. For many trading view analysts, such a move was not surprising because it was predicted. However, there are so many individuals on opposite sides of the fence expressing their opinions.
The End is Near for XRP!
Popular Trading View blogger TradingAlchemist predicts a collapse in price for XRP to the level of $0.265. He also notes that before this movement, there will be possibly be a slight increase to the support zone. Since the November 8th forecast publication, the price of XRP has moving exactly along those lines.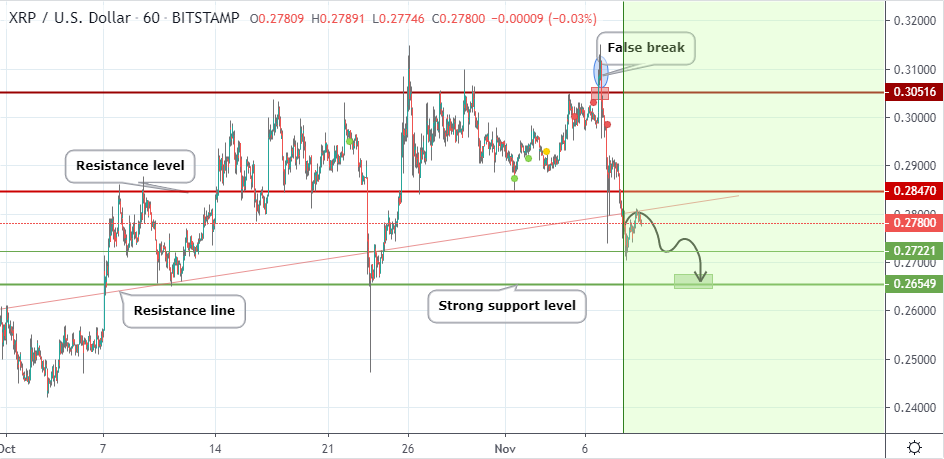 XRP/USD chart by TradingView
Another analyst nicknamed CryptoMobster believes that the price of XRP will continue to drop even further to around $0.24. Even the Swell Conference did not help Ripple regain momentum and change direction, indicating the approaching free fall for the coin.
An Opposing View
The popular blogger classic87 has a different perspective on the matter. Based on his research, plots from previous years using the Fibonacci channel, classic87 believes that explosive growth should not be expected in the near future. Instead, XRP will go to the Moon during medium- and long-term growth periods!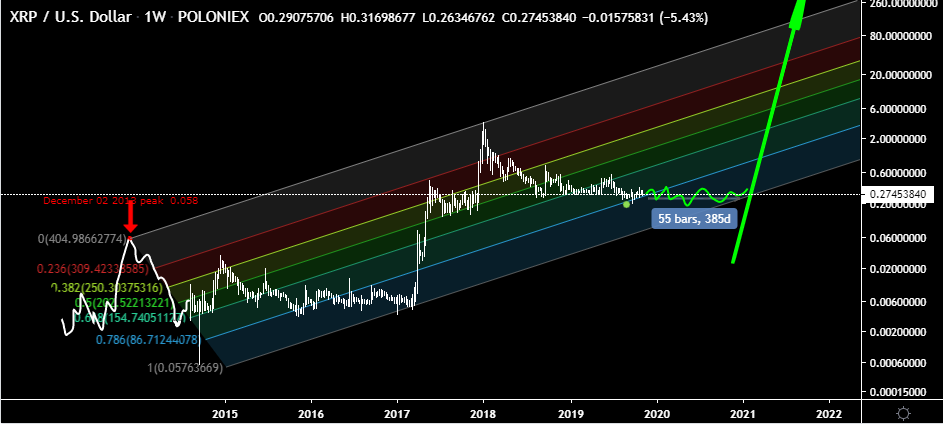 XRP/USD chart by TradingView
As always, the opinions of analysts will be divisive - some will expect a fall in price, while others will expect a rise in price. However, Ripple's managers are doing everything they can to keep the coin afloat. We shall continue to watch this cryptocurrency's price changes and capitalization.
What do you think? Will XRP's price drop even lower? Don't be shy to voice your opinion. Leave your comments down below!