The demand for cryptocurrencies is still on the rise: the crypto market cap is approximately $354 bln, and the number of people interested in crypto doesn't seem to go down even in bearish market conditions.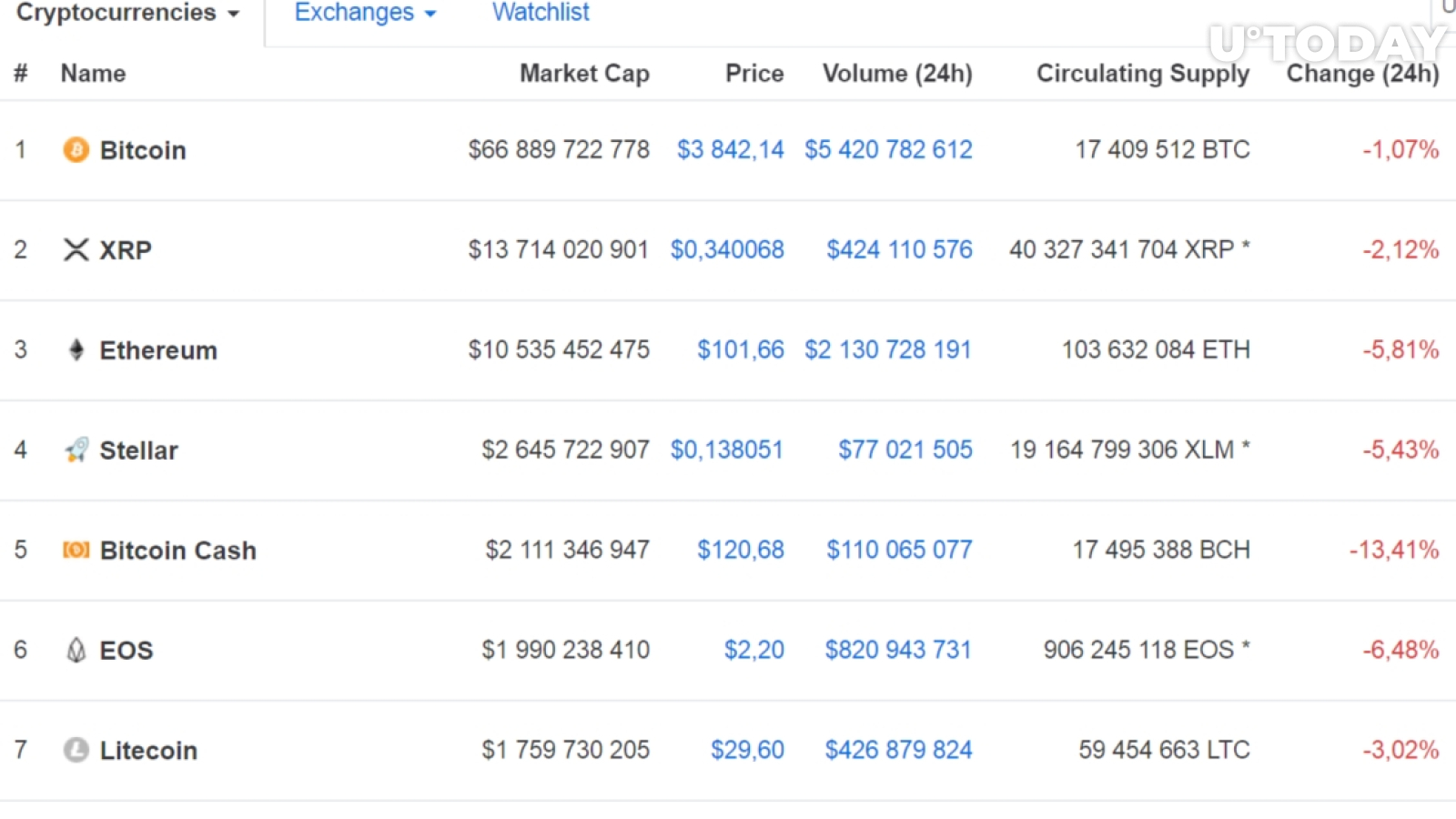 However, cryptocurrency is volatile and unpredictable – trading is the game that's not always worth the candles burnt. The last two years have been a roller coaster for traders, and after the revealing of Ponzi schemes and the recent cryptocurrency nosedive, many of them started reconsidering their blind faith in get-rich-quick opportunities. Investors are seeking more reliable ways to gain profit from blockchain. Surprisingly, there are many simple alternatives. Let's observe the most promising ways to grow your riches with the help of blockchain in 2019.
Why Blockchain Is a Gold Mine For Investors?
The blockchain is the underlying technology that drives Bitcoin and other coins alike. This is what powers the distributed ledger, digital transactions, and storage of data. That means blockchain will be around even if Bitcoin and all else fails. The technology is being adopted by leading companies, and the number of ICOs promoting it is enormous.
While cryptocurrency is an asset that changes in price unpredictably, ICOs on blockchain promise to increase the investment value by promoting products and services. Besides, blockchain can be adapted in the whole gamut of spheres, including:
data storage & cybersecurity;

insurance;

IoT;

media & marketing;

healthcare;

voting & government;

education;
This list can be a mile long. Blockchain applications are endless: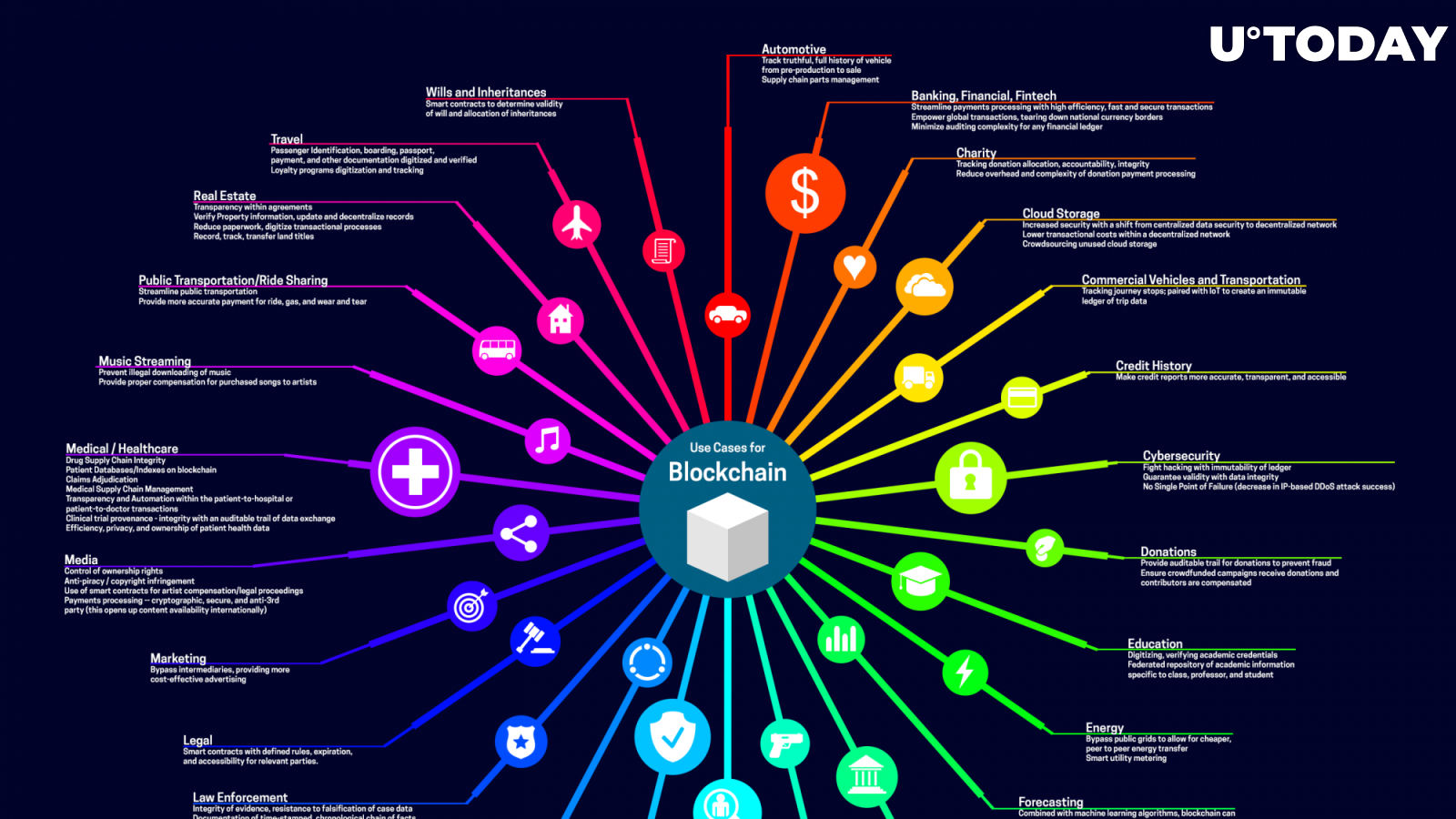 Since 2014, the interest in blockchain technology caused a meteoric rise of its capitalization: it has grown from $30 mln to $200 mln in 2017. According to estimates, the volume of investments will reach $400 mln in 2019.
Want to jump on the bandwagon? Here are the investment opportunities you shouldn't miss.
7 Companies to Invest In
In order to invest in the blockchain, you don't have to buy cryptocurrency and wait for the wonder. It's better to take a closer look at the stocks and funds that stake on the blockchain and are implementing this technology.
1. Overstock.com
The company started as an online retailer but expanded the sphere of its expertise to merchandising. In recent years, overstock.com started paying particular attention to the blockchain, too. The team behind Overstock has created tZERO – a SEC-regulated trading system that was designed to be a blockchain-based global property registry and might become the means of supplying collateral to lenders.
While the wide audience doesn't understand what the role of blockchain is in it, the developers are convinced that Overstock will outperform competitors having an outstanding portfolio of companies that implement and exploit blockchain technology.
According to Marc Cohodes, the execution of the above-mentioned plan will make Overstock's shares cost $200-400 each. At the moment, you can find Overstock in NASDAQ and buy OSTK for $18.6.
2. MasterCard
It's not surprising that MasterCard is striving to adopt cryptocurrency, too, and the blockchain is the easiest way of performing transactions without limits. In October 2018, it introduced payments driven by blockchain-based technologies, though Bitcoin wasn't involved. Although the process of crypto introduction is slow, MasterCard is just being cautious: it is waiting to see what will happen next.
MasterCard also plans to obtain the patent allowing it to facilitate instant blockchain payments. Theoretically, it can allow it to emit blockchain-based credit and debit cards.
Meanwhile, you can invest and wait for a couple of years: and MA share is worth $168, but who knows how much it will cost after the blockchain tech fully implemented?
3. IBM
If you're sure that paper money will soon disappear and be replaced by digital analogs, consider investing in International Business Machines. In fact, the company mostly specializes in hardware and software business solutions, but also came up with a few unique products in the 21st century. According to Juniper Research, IBM has the potential to become one of the dominant names in the blockchain business.
Introduction of blockchain will reduce the resolution time from 50+ to 10 days and reduce administrative costs. Besides, IBM will develop blockchain solutions for the efficient tracking of shipments, improvement of food safety and much more.
At the moment, you can buy an IBM share for $150.58.
4. Kodak
The company that produced cameras is still alive – it operates in the sphere of printing and video films. The days of Kodak's fame and glory are gone, but blockchain may breathe a second life into the company.
It plans to introduce KodakCoin: the cryptocurrency that facilitates payments for photographers' shots and drives royalty revenue for users. Besides, Kodak's blockchain will help users to control copyright: they will make sure that no one uses their content without the author's permission.
Here's what Kodak CEO Jeff Clarke said:
For many in the tech industry, 'blockchain' and 'cryptocurrency' are hot buzzwords, but for photographers who've long struggled to assert control over their work and how it's used, these buzzwords are the keys to solving what felt like an unsolvable problem. Kodak has always sought to democratize photography and make licensing fair to artists. These technologies give the photography community an innovative and easy way to do just that.
By 2021, the digital photography market can reach the annual turnover of over $100 bln, so Kodak has all chances to restore positions. You can help it by buying KODK for $5.85.
5. Nvidia
What's the role of Nvidia in blockchain? It is one of the major mining hardware providers. Bitcoin isn't the only minable digital asset, so graphic cards, and computer chips will stay in demand in the following years. Nvidia will continue playing an important role in the mining industry, so we highly recommend buying NVDA shares ($228.03).
6. The Reality Shares
Although crypto has been around for a few years, the ETF industry didn't relate to it anyhow. Finally, things have changed. The Reality Shares Nasdaq NexGen Economy ETF holds the stocks of IBM, Overstock, as well as Cisco (CSCO) and Intel (INTC). Although they're not cryptocurrency players, all of the companies will reap benefits from blockchain in some way.
The fund wanted to include the word 'blockchain' in its name, but the Securities and Exchange Commission asked Reality Shares to remove the word to minimize the craziness around it.
Eric Ervin, CEO of Reality Shares, claims that "blockchain ecosystem potentially presents one of the most profound, long-term investment opportunities many of us have or will ever see in our lifetime."
BLCN is now worth $22.79. It charges 0.68% in expenses, or $68 annually on a $10,000 investment.
7. Grayscale Bitcoin Investment Trust
The aforementioned potential cryptocurrency stocks focus on blockchain rather the Bitcoin itself, but there's one fund that works with BTC solely. The Grayscale Bitcoin Investment Trust makes the process close to traditional investing in Bitcoin, but in this case, you don't buy it directly. Instead, you create a complicated account with a Bitcoin exchange. The trading goes 'over-the-counter'. The platform mostly functions like an ETF.
Investors can get GBTC with a regular brokerage account. At the moment, it costs $14.87 and represents 0.0919 Bitcoin. Of course, GBTC is as volatile as Bitcoin itself.
Trading with GBTC is a risky venture, though. Although it relies on Bitcoin, it doesn't track it well. For example, in December 2017, it traded at more than double the worth of the underlying Bitcoin. Such situations can lead to a cryptocurrency decline by a higher percentage than Bitcoin itself.
GBTC cannot be recommended for long-term investments: the fund charges 2% of annual fees. But if you're a confident, agile trader – give it a try.
ETFs vs ICO: What is better?
Both variants can be highly profitable, and the main difference between them is WHAT you invest in. With ICOs, it's clear: you buy tokens to add to the company's market cap and fuel the development of their products and services. Startups sell their first tokens with a discount, so there's a chance to make a profit from your investment when the company takes stable positions on the market. With startups, thorough research is essential – you should know where your money goes, and how perspective the venture is.
ETFs, such as aforementioned Reality Shares Nasdaq NexGen Economy ETF, are traded on conventional exchanges. This is a more traditional and less risky way to invest, but lower risk means lower profit opportunities and less emphasis on new business. Some companies add the word 'blockchain' to the title without actually explaining how it's leveraged. So you can't be sure whether you really invest in the blockchain.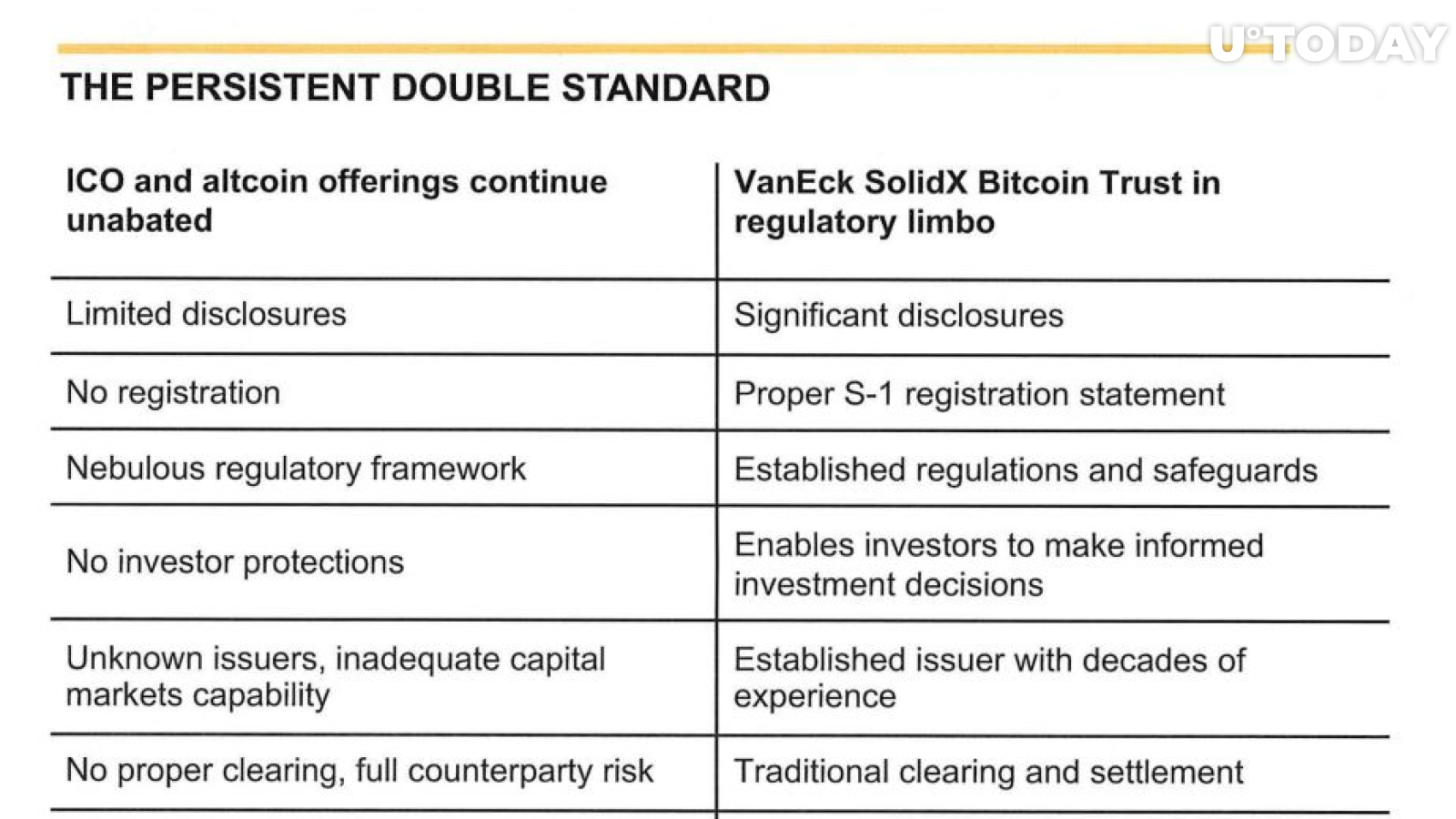 ICO: Spheres to Rely On
Despite the fact that 90% of ICOs don't even make it to the market, investment in startups is still an option – you just should choose wisely. Blockchain has particularly great potential in the following spheres:
Sphere

Benefits of blockchain

Perspectives and forecasts

Projects to consider

Artificial Intelligence (AI)

- cuts costs;

- boosts speed

- improves security;

- reduces fraud and risks.

With the help of blockchain, AI will automate 25% of human tasks. By 2050, machines can reach the human level of intelligence

ROSS;

Capito;

wise.io

clarifai;

MetaMind.

Education

- optimizes processes;

- facilitates communication;

- enables e-learning and leverages new research opportunities.

Blockchain will be driving the rewards, record storage, communication processes.

Afterschool;

BitDegree;

Gilgamesh Platform.

Supply Chain/Logistics

- keeps records transparent and forge-proof;

- accelerates the process of data exchange.

Blockchain will optimize management, reduce risks and fraud, and increase trust between parties.

Blockerify;

Monax;

Everledger;

Ambrosus;

Modum.

Healthcare

- safe storage of records;

- simple access to information;

- private and safe processing of payments;

- more efficient analytics.

Blockchain will be used to keep data from IoT devices. It may serve to store patients' medical data and research results. Genetic research may also rely on blockchain for secure data storage.

BCharity;

Medicalchain;

SENS;

Skychain;

Tag World Exchange;

TrustedHealth.

Financial technologies

- it provides a decentralized network for sharing data;

- smart contracts ensure compliance with obligations;

- higher cost-efficiency;

-cryptography keeps assets safe and sound.

77% of companies will adopt blockchain for efficient operations. It will be used by eCommerce, online exchanges, banking systems, and other fintech companies.
The number of companies introducing blockchain is enormous – you just need to find a truly reliable one that will be able to provide a decent project for a wide audience.
All in all, blockchain can be introduced to any sphere, but the statistics say it's more applicable in fintech: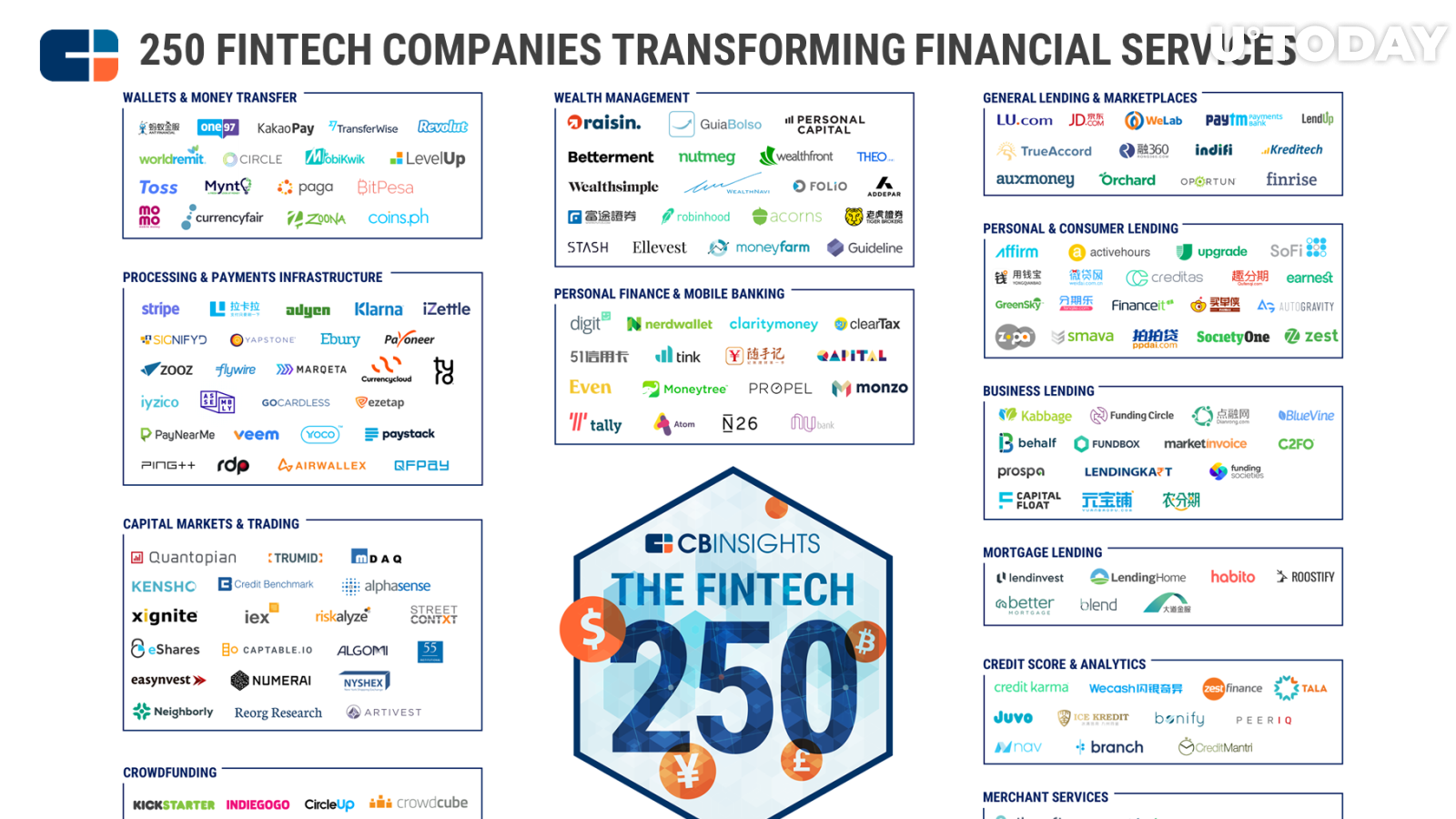 Should I Invest in Cryptocurrency?
If you still want to bet on crypto, there are a few worthy variants to consider. Spoiler: Bitcoin isn't the best coin to bet on.
Ripple
Ripple Labs is snapping on Bitcoin's heels with the ever-growing market cap. Although this currency isn't likely to cost $100, it will definitely grow in price after being introduced in the global banking system. Asian banks are already attempting to leverage Ripple blockchain and make crypto transactions, so this asset's forecast is highly positive. At the moment, you can buy Ripple for as low as $0.29 - so hurry up because another emitted portion of XRP might be available for banks only. If Ripple starts selling XRP to corporate partners only, coin deficiency will cause price explosion - traders will be ready to purchase it for any sum.
NANO
The Nano blockchain boasts zero transaction fees, 2-second transaction type, and a unique Block Lattice network. It means that every user has their own transaction blockchain – instead of being performed on a single blockchain, transactions are processed in separate networks, which boosts speed. This approach solves the problem of scalability.
At the moment, you can buy XRB for $0.80.
Stellar Lumens
This is another blockchain with 2-second transactions, and the transaction cost is a fraction of a cent. To top it off, Stellar leverages a blockchain development platform that reminds one of Ethereum. However, it's cheaper and faster than Ethereum which made some companies switch to the Stellar blockchain. For example, IBM and a few banks use XLM to transfer money.
XLM costs $0.12, so hurry up while it's still cheap.
BAT
Basic Attention Token (BAT) is a cryptocurrency developed by the father of Javascript and co-founder of Mozilla Firefox, Brendan Eich. The coin is supposed to be used by content creators, advertisers and users in a new environment that will be used in the Brave Browser. This browser automatically blocks advertisements, and BAT can be exploited in the following ways:
to make donations for favorite content creators via subscription services;

to make in-app purchases;

to receive BATs after watching ads.
Besides, BAT might be implemented by Firefox and Chrome to compensate advertisers and creators who get affected by AdBlock software and demonetization in YouTube.
Bottom Line
Despite cryptocurrency volatility, there are still many ways to invest in blockchain and get profit. If you don't want to deal with cryptocurrency, pay attention to futures and ICOs – those are perfect for long-term investments with minimal risks.