The major difference between an ordinary debit card and a prepaid card is that the former is not pegged to a checking account in a bank. The funds are loaded on such cards in advance so that you can spend them. Case in point: reloadable MyVanilla prepaid cards that can be easily bought in your local Walmart store. The card's current balance can be checked on the official website of its issuer.
In most cases, prepaid cards are used as gifts — it is a very convenient way of sending money to a specific person if cash is not an appropriate option. Subsequently, it gives much more flexibility to a person who receives the gift since VISA prepaid cards are accepted all over the globe. One can buy clothes, electronic devices or...Bitcoin, the world's biggest cryptocurrency.


Can you buy Bitcoin with gift cards on Coinbase?
Of course, Coinbase is the most obvious choice. The $8 bln startup, which is spearheaded by Brian Armstrong, is among the world's most famous exchanges. Even with the recent listing spree, Coinbase still has a very meager choice of assets, but Bitcoin is on the list. However, prepaid cards are not accepted there despite some websites claiming otherwise.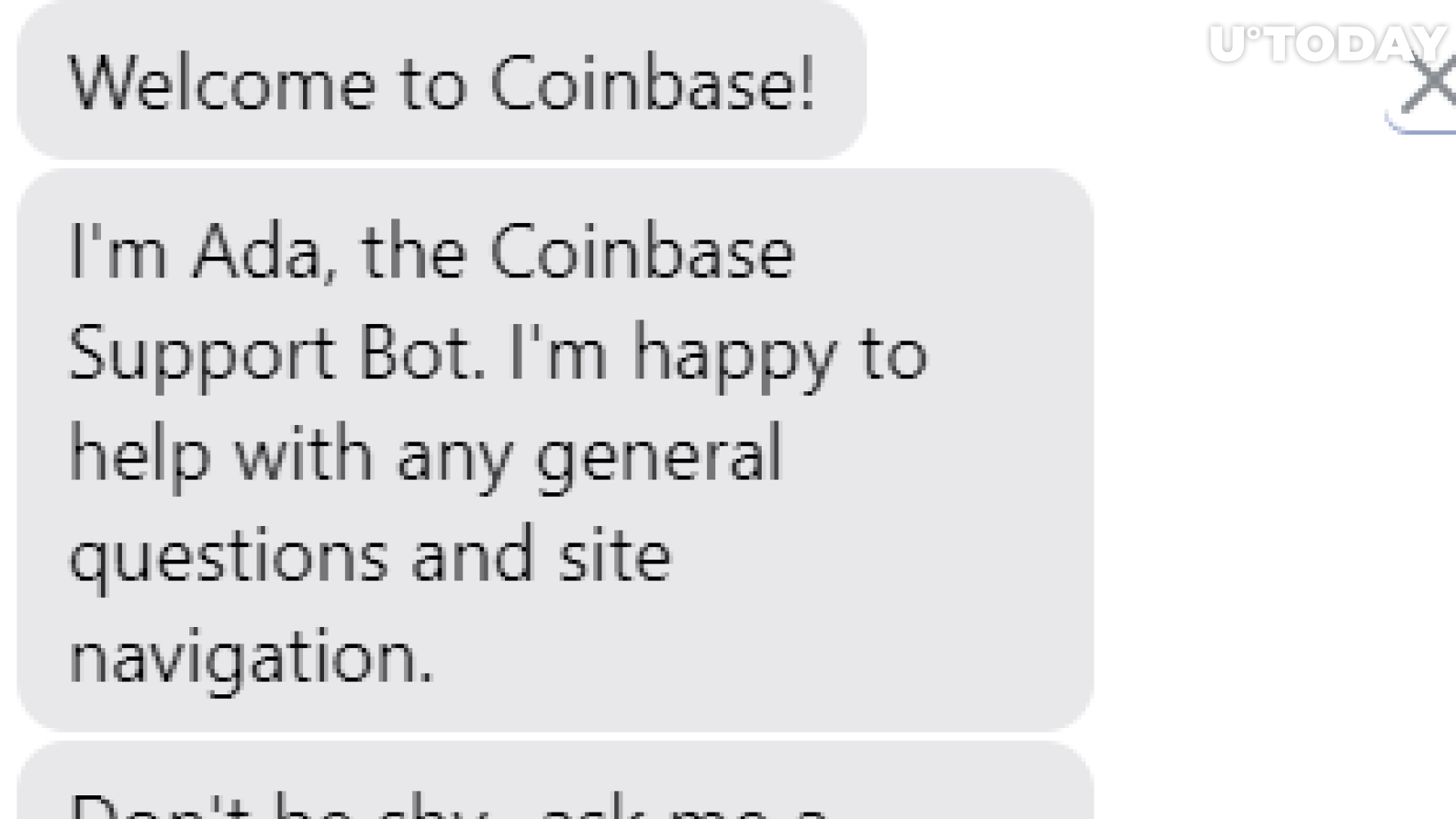 US customers are able to make instantaneous purchases with their debit/credit cards, but Coinbase requires everyone to complete ID verification before adding a card. It is safe to say that the Armstrong-led exchange will never accept prepaid cards due to security concerns.

In July, however, the exchange launched its own Coinbase VISA gift card for European customers. These Coinbase prepaid VISA cards are accepted to propel the merchant adoption of cryptocurrencies. As of now, there is a huge gap between people investing in Bitcoin and people buying their Starbucks coffee with it. To tackle this issue, Crypto.com has already introduced the first crypto debit card.
How to use Paxful?
After obtaining your prepaid card, you have to look for an exchange that actually accepts it. It is worth mentioning that buying Bitcoin with a prepaid VISA card is not an easy feat since exchanges are afraid of opening a Pandora's box of financial manipulations. However, we've still managed to find some ways of purchasing crypto with practically any prepaid card.

First, we are going to cover a fairly popular website called Paxful. The website allows you to buy and sell Bitcoin while using a myriad of payment options (up to 300). Paxful accepts gift cards issued by VISA/Mastercard (the aforementioned MyVanilla prepaid cards), Walmart, Amazon, and so on.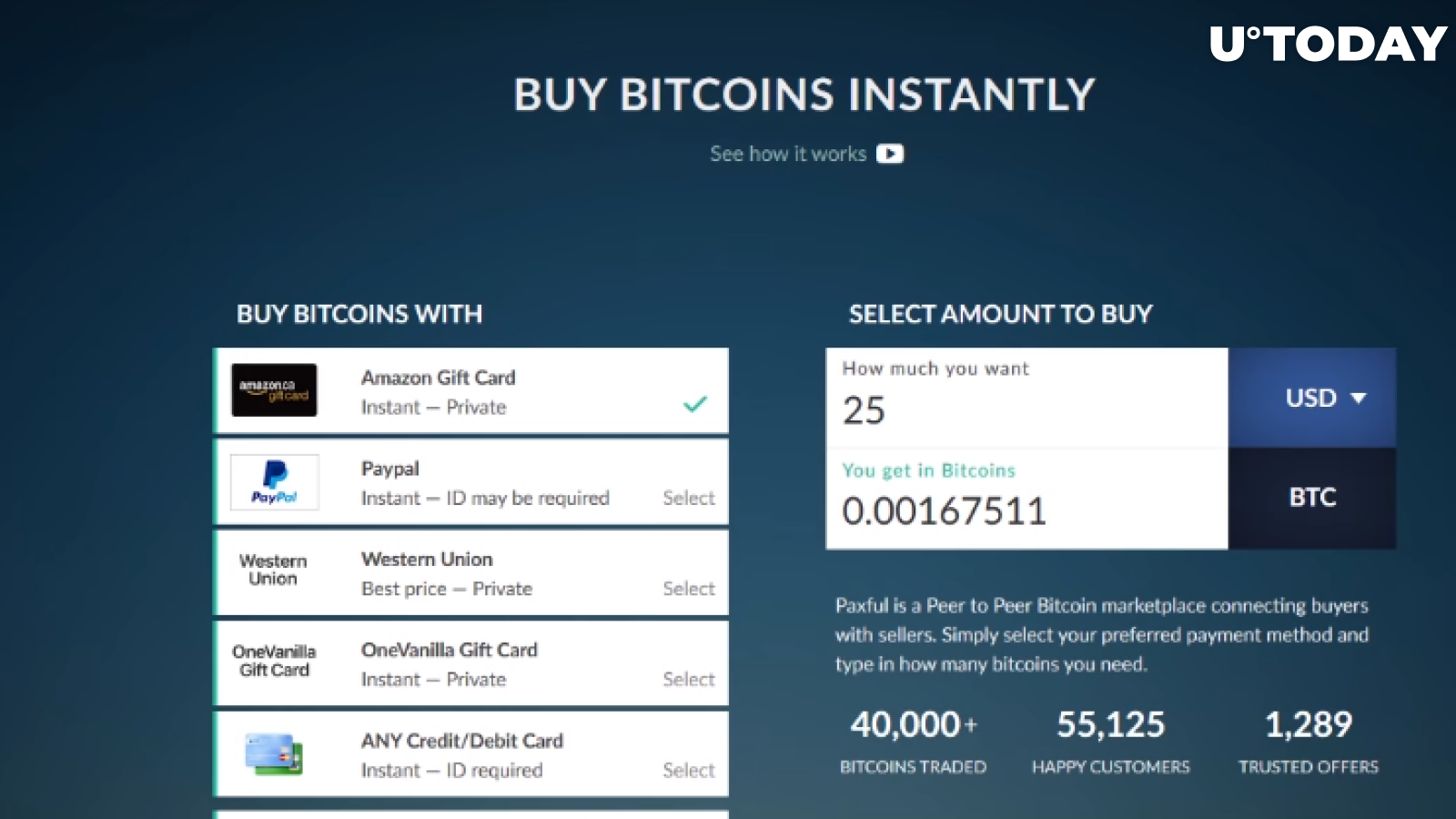 For more options, you can click the "Buy Bitcoin" button in order to open a new page with a search bar where you can manually find any payment method after choosing the suitable currency.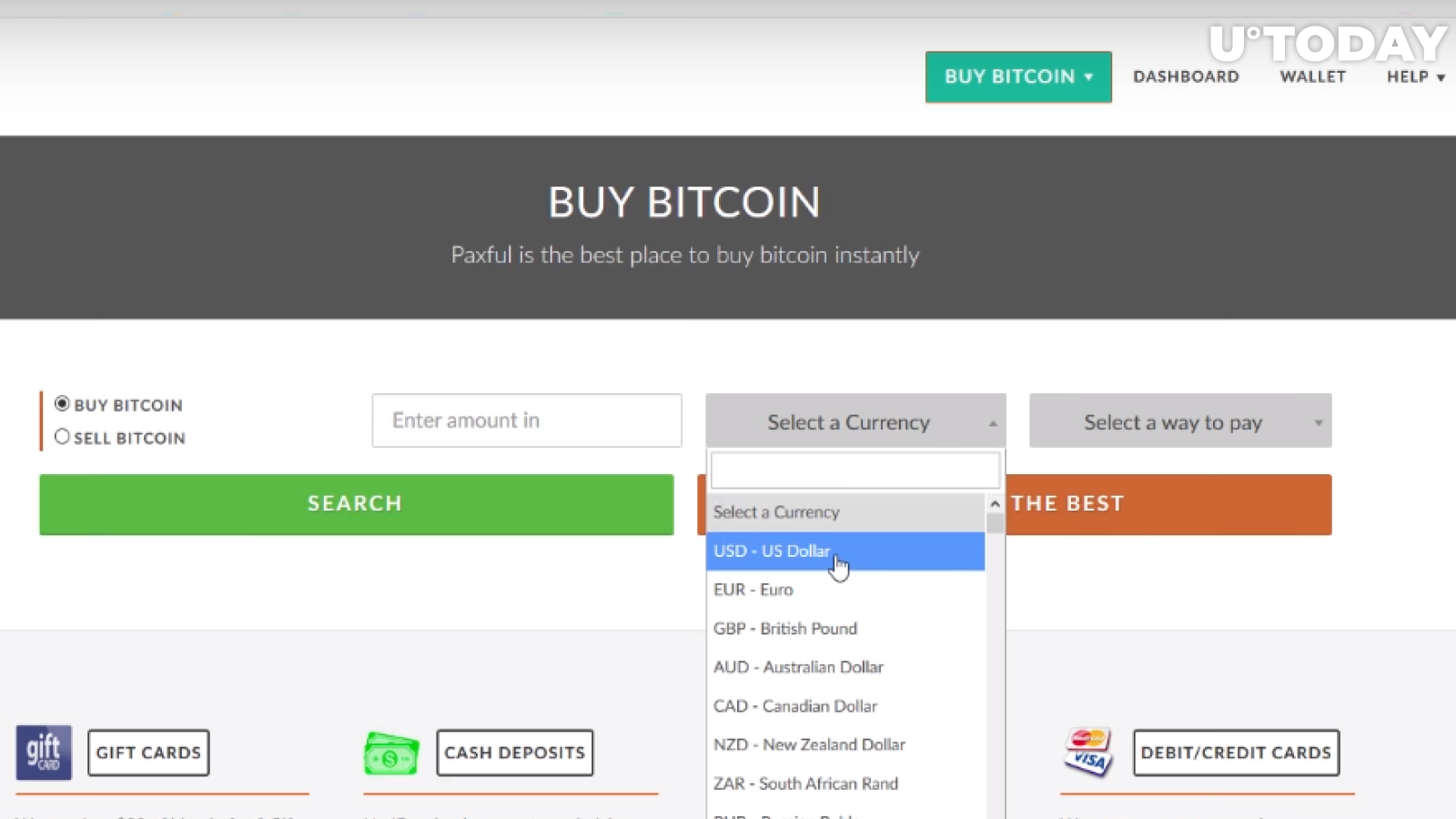 This is the long list of all open offers that are sorted accordingly to the exchange rate. The seamless process of purchasing Bitcoin with gift cards comes with draconian fees. For example, if you want to buy Bitcoin with an iTunes gift card, you would have to pay a hefty commission that may go as high as 60 percent — for every dollar you spend, you get only $0.40 worth of Bitcoin. Usually, sellers offer the highest exchange rates (you lose less than 10 percent) if you meet them in person. In order to buy BTC with a prepaid card, simply click the green button on the right.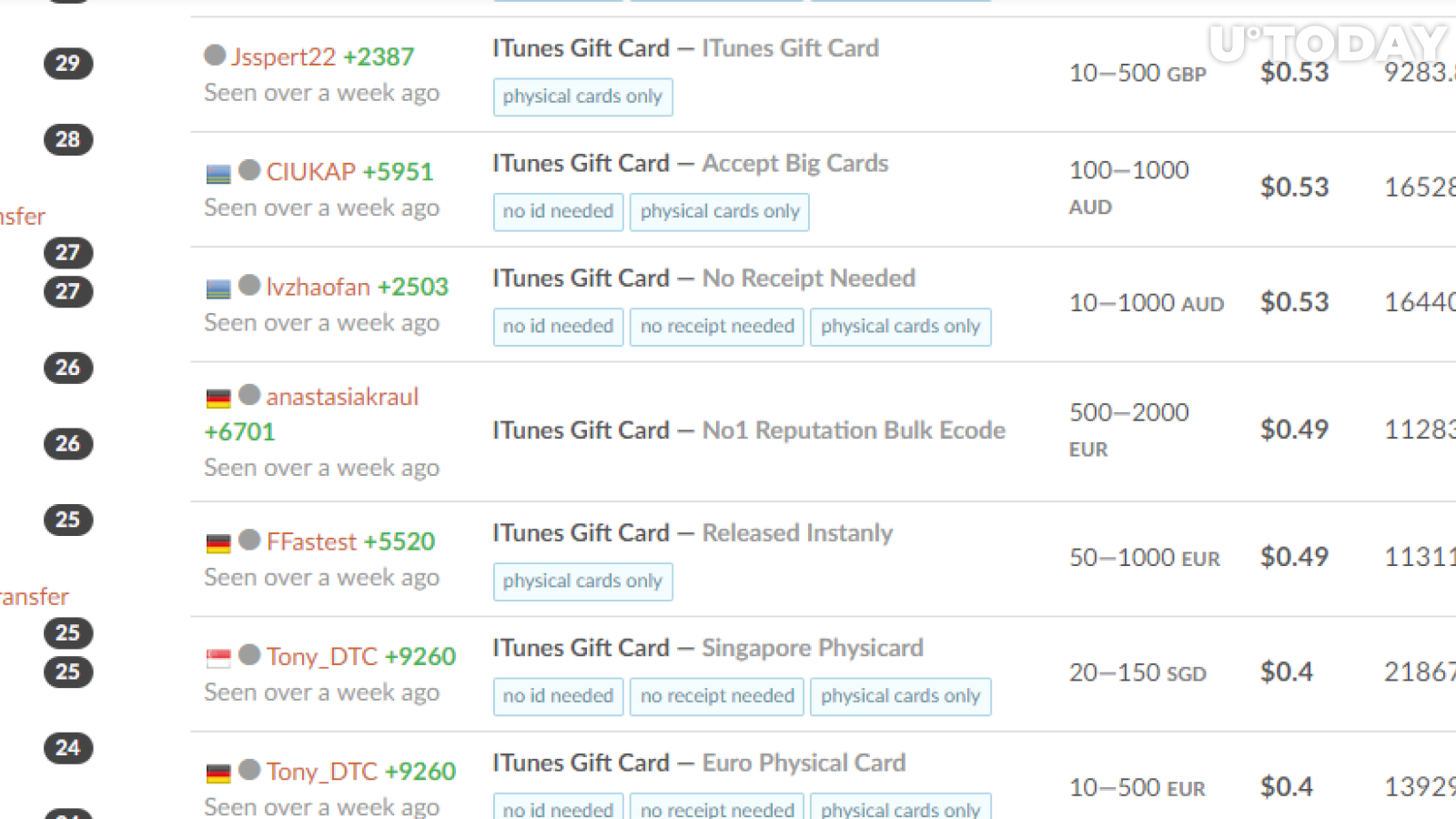 Paxful also allows you selling Bitcoins. Simply choose the "Sell Bitcoin" option and decide what kind of payment method you would like to accept (whether these would be gift cards, cash deposits or online transfers).
Paxful Pros and Cons
| | |
| --- | --- |
| Pros | Cons |
| A beginner-friendly exchange | Different exchange rates |
| An enormous number of payment methods | A lot of scammers |
| Buyers are not charged with any fees | A one-percent fee for sellers |
Remember about safety
How safe is it? Paxful claims that their sellers' Bitcoins are held in a secure escrow until the transaction is completed, which eliminates the possibility of a fraud. The peer-to-peer exchange creates a temporary Bitcoin wallet in your personal account. In order to enhance their security, users are recommended to enable 2FA.

Paxful and LocalBitcoins are both well-known peer-to-peer exchanges with a huge user base, but they cannot ensure that every seller is reliable. Hence, we recommend you to pay attention to the following rules:
The system features feedback rating of a certain seller (any negative comments would obviously be concerning).
We recommend you to make sure that you take a screenshot of every transaction.
Also, protect your personal data — any private information shouldn't be disclosed. You don't want to lose your money, right?

Things may get even way worse than wasting your $20 gift card — as U.Today reported earlier, a man from Norway was brutally murdered during a LocalBitcoins meet-up. This is why it is important to have at least a quick live chat before having a direct contact with this person.
Transaction cancellation is another point that has to be covered in order to prevent financial losses. Do not reveal any gift card details to the seller if you are not 100 percent sure whether the transaction has to take place. While it's possible to call off the purchase, the seller will certainly be tempted to get access to your gift card.
Alternatives to Paxful
Paxful isn't the only option on the table if you want to buy Bitcoin with a gift card. You are also able to do this on LocalBitcoins.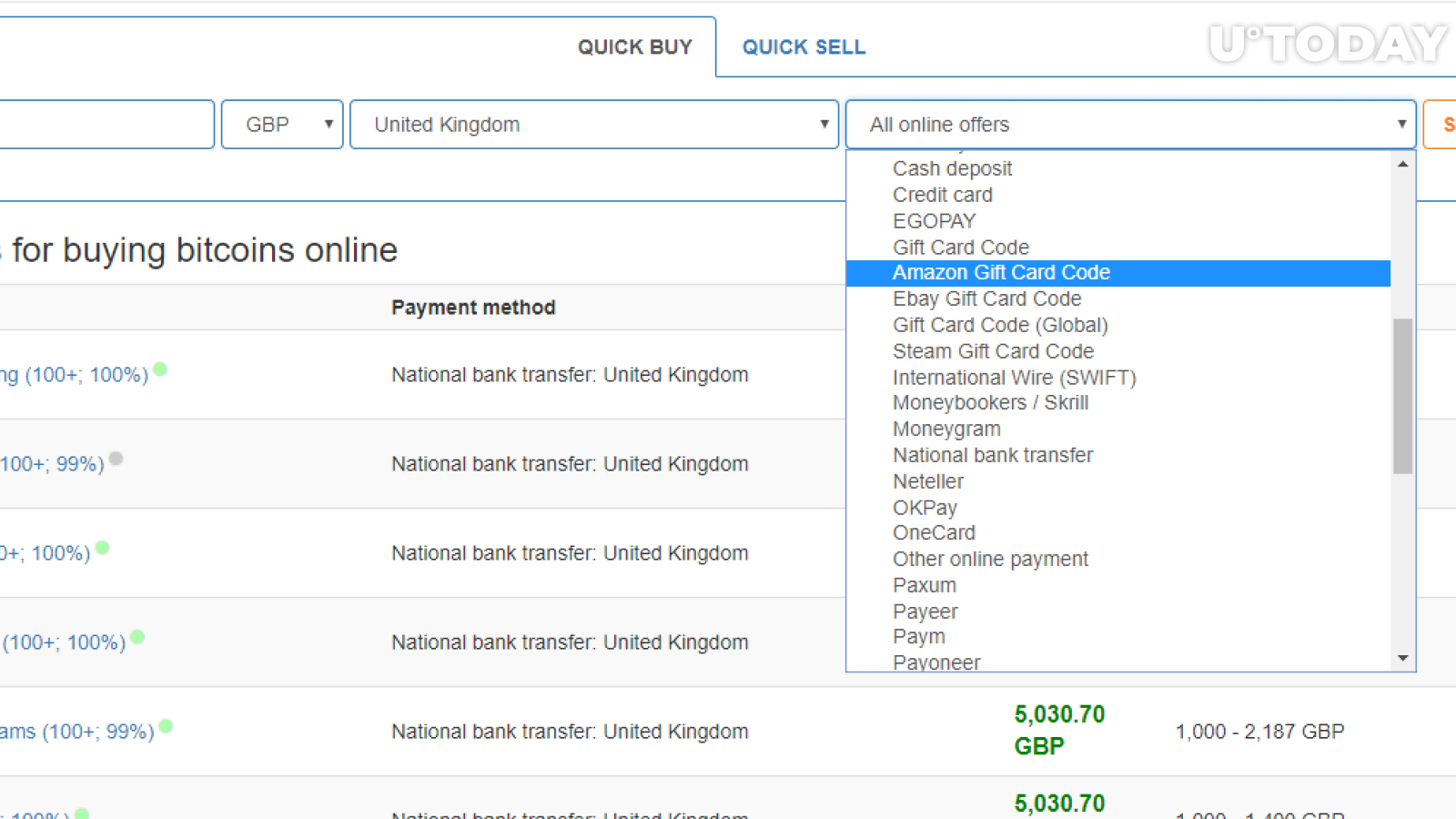 LocalBitcoins is the most well-known peer-to-peer exchange whose modus operandi is very similar to that of Paxful. The popularity of this exchange is skyrocketing in Russia as well as in some Latin American countries. With that being said, popularity is not necessarily a good thing because it brings more sketchy frauds, so follow all the above-mentioned safety measures.

Cointal is yet another peer-to-peer exchange for those who have no idea what to do with their gift cards, but it has a very questionable reputation with some users accusing it of being a fraud.
The bottom line
There are only two reputed exchanges that allow purchasing Bitcoin with a prepaid card. Despite the draconian exchange rates, it's an excellent way to get rid of your stack of old cards.