Want to join the crypto community? Then owning Bitcoin is a must – this is the a crypto essential. Wonder how to become a happy Bitcoin owner? The simplest way is to buy it directly with your credit card or check.
That may seem strange because BTC itself is opposed to the traditional banking sphere – it is designed to literally disrupt the existing financial world. But while fiat and crypto coexist, consider buying Bitcoins with bank account.
Let's find out how to buy BTC with a bank account, and which services are recommended for that.
Why consider a direct purchase?
There are several reasons for you to buy Bitcoin with fiat:
1. If you are a beginner in crypto, purchasing one token for another would be very challenging. Too many steps, too many places – each with their own prices and fees.
2. It's more beneficial for a BTC seller to have money transferred to his account instantly rather than trading on an exchange platform. That takes more time, and additional transaction fees apply.
3. In fact, purchasing BTC directly from a person using some specialized platform is less risky than having one more middleman in the form of an exchange platform.
4. To top it off, a direct BTC purchase is simply quicker – the transaction takes a few minutes only.
Thus, purchasing crypto with your fiat riches is the simplest way to become a proud owner of digital currency. But where to obtain BTC online?
Top platforms where you can buy Bitcoin instantly with a bank account
With the help of these websites, you can use an inbuilt BTC wallet and get crypto coins in exchange for fiat.
Coinbase
It's a common choice for both crypto token exchanges and storage of crypto coins. It was launched 7 years ago and now is available in over 30 countries. Coinbase supports a huge amount of crypto coins, including Bitcoin. Here, you can buy BTC worth up to $150 or €150 weekly with your plastic card. To enjoy Coinbase's services, users have to go through the KYC/AML procedure, which means personal data is required. As for fees, users are charged a 3.99% fee for purchases with a debit/credit card – optimal for EU and US clients. In some cases, Coinbase users can get compensated.
Coinbase boasts a few undeniable benefits:
● High purchase limits;
● It's simple to navigate and get acquainted with;
● Instant BTC purchases can be made with plastic cards.
However, if you want to buy Bitcoin with a bank transfer, be ready to wait about 5 days. Besides, Coinbase tracks how users spend purchased crypto, and if you use it for shopping in the darknet or some other illegal purposes, your account might be blocked.
Coinmama
This website also provides users with the opportunity to obtain BTC using a bank card. Surprisingly, it has a very high 6% fee because of the risks and operation commissions. However, Coinmama has more than agreeable limits: users can get about $5,000 worth of BTC daily, or $20,000 worth of BTC monthly.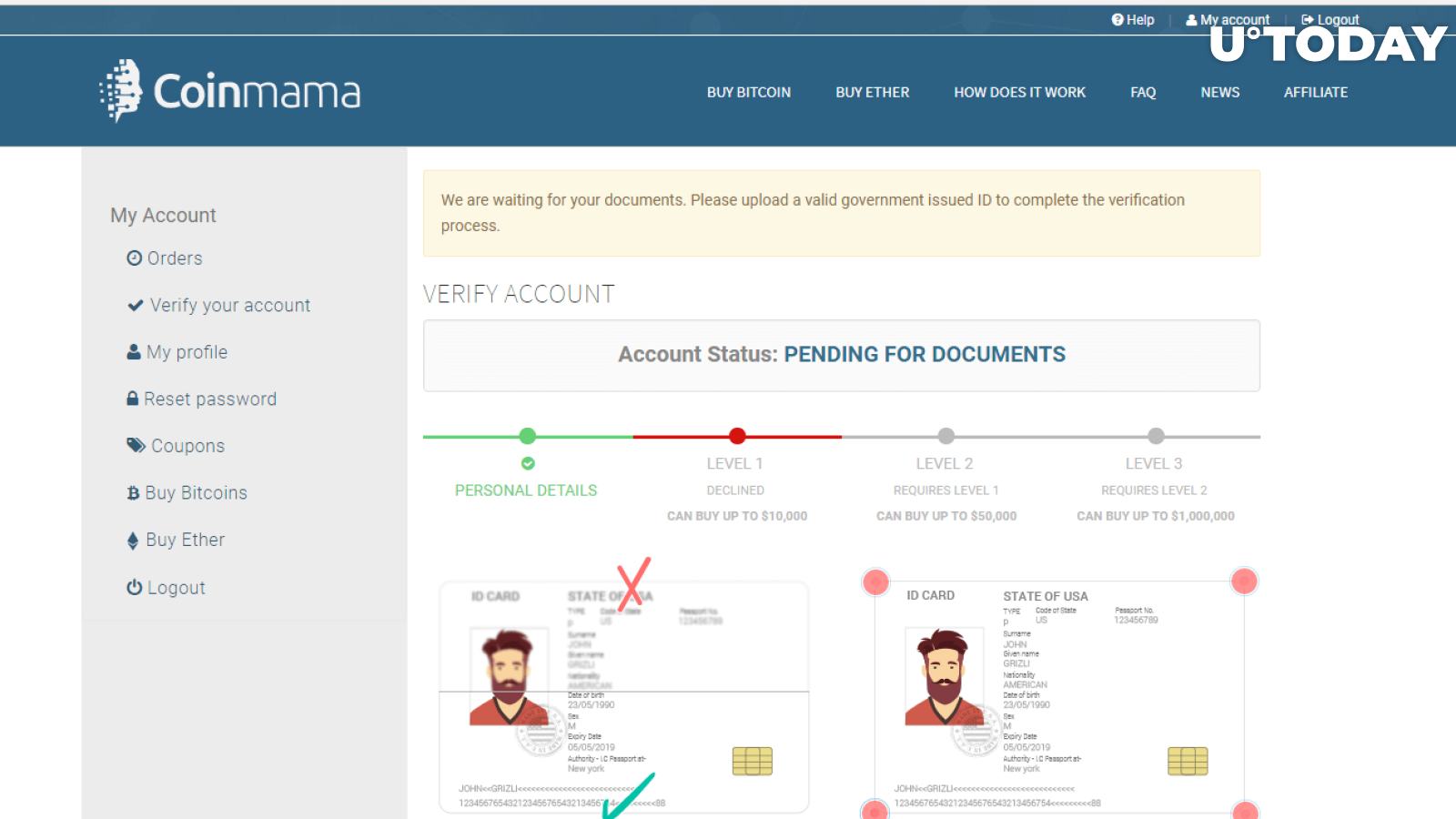 As soon as you register and verify your personality, you can transfer Bitcoin to your bank account in a jiffy. Coinmama works in the vast majority of countries and has proven to be a trustworthy platform.
Luno
Luno platform is designed for European users mostly: it allows you to buy Bitcoins with bank account and has a very low commission. Besides, loyal Luno users can get compensated. We recommend this platform because it's a well-established service that's been around for years, and deposits are free. However, the inbuilt Luno BTC wallet isn't reliable, so find another place to store your currency.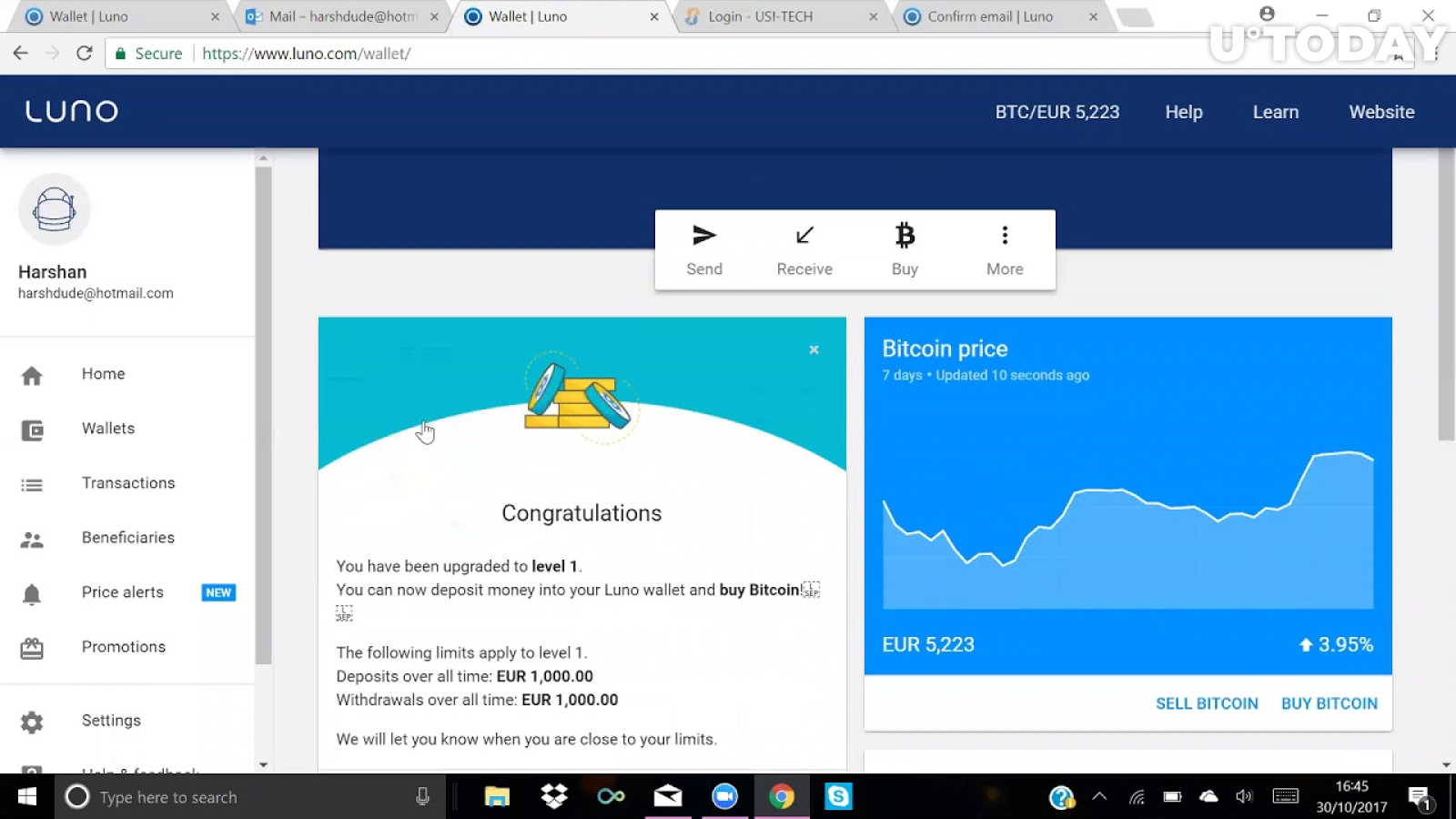 CEX.io
An old crypto exchange, CEX.io is designed mostly for EU and American users (it's present in several states of the USA and some countries in South America). Now, it is available in many countries (UK users should note that GBP operations leave to desire more liquidity). Why try this service? First, CEX.io has a very low 0.2% fee. Some users can claim compensation. Secondly, this well-reputable website has gained the trust of thousands of users.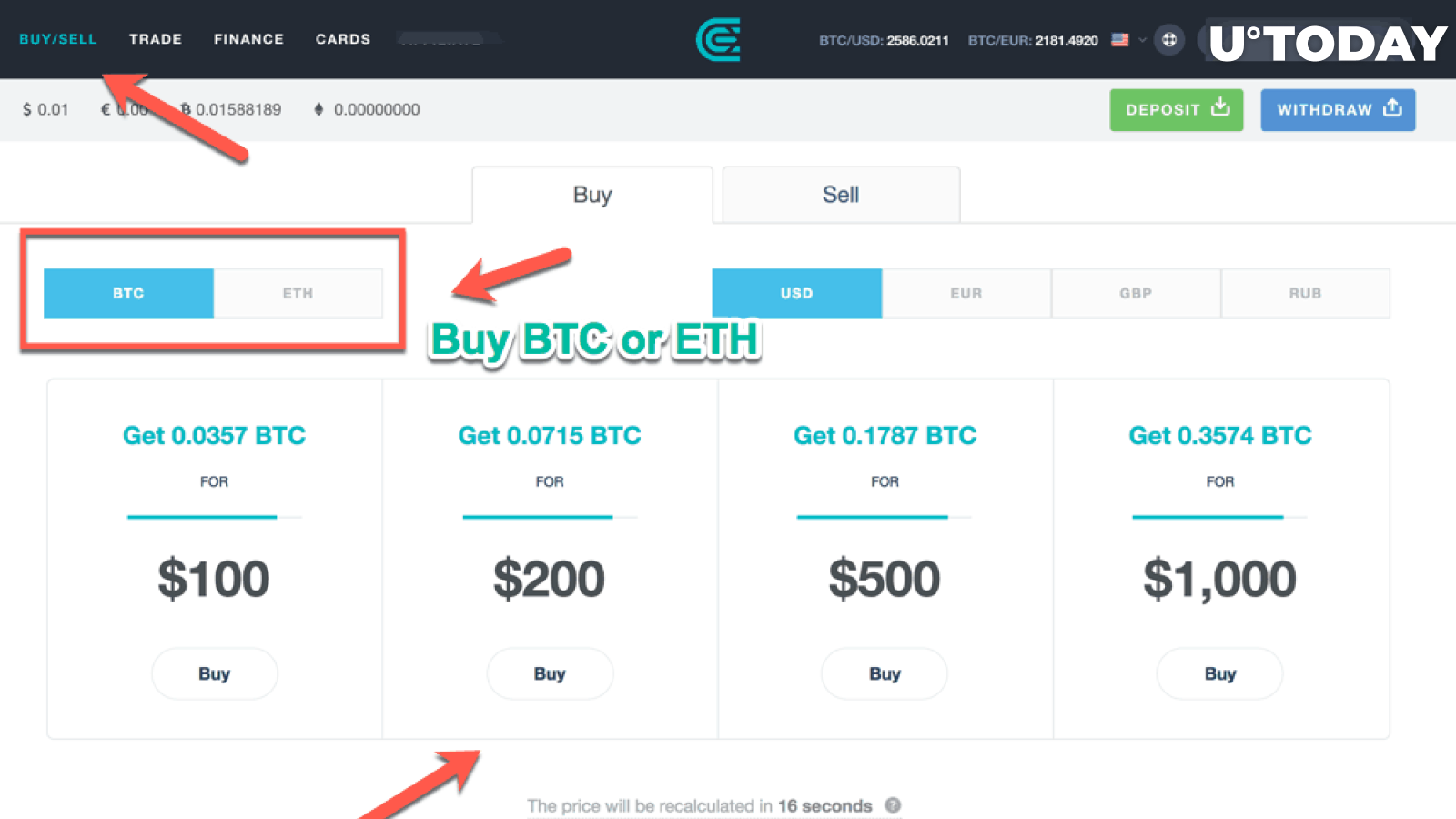 However, you should be ready for the security trade-off: the personality verification process is quite long (it may take up to 30 min), and users have to provide personal data, as well as their photo. Most likely, you'll need to wait several days until administrators check the submitted data and confirm it.
Bitpanda
This is a broker that was established in Austria for European users only. Here, users buy Bitcoin online with bank accounts with a moderate 3-4% commission. The most inconvenient thing is that Bitpanda shows the exact amount of fee only when you buy. The main reason to try it is a relatively low commission, and reliability.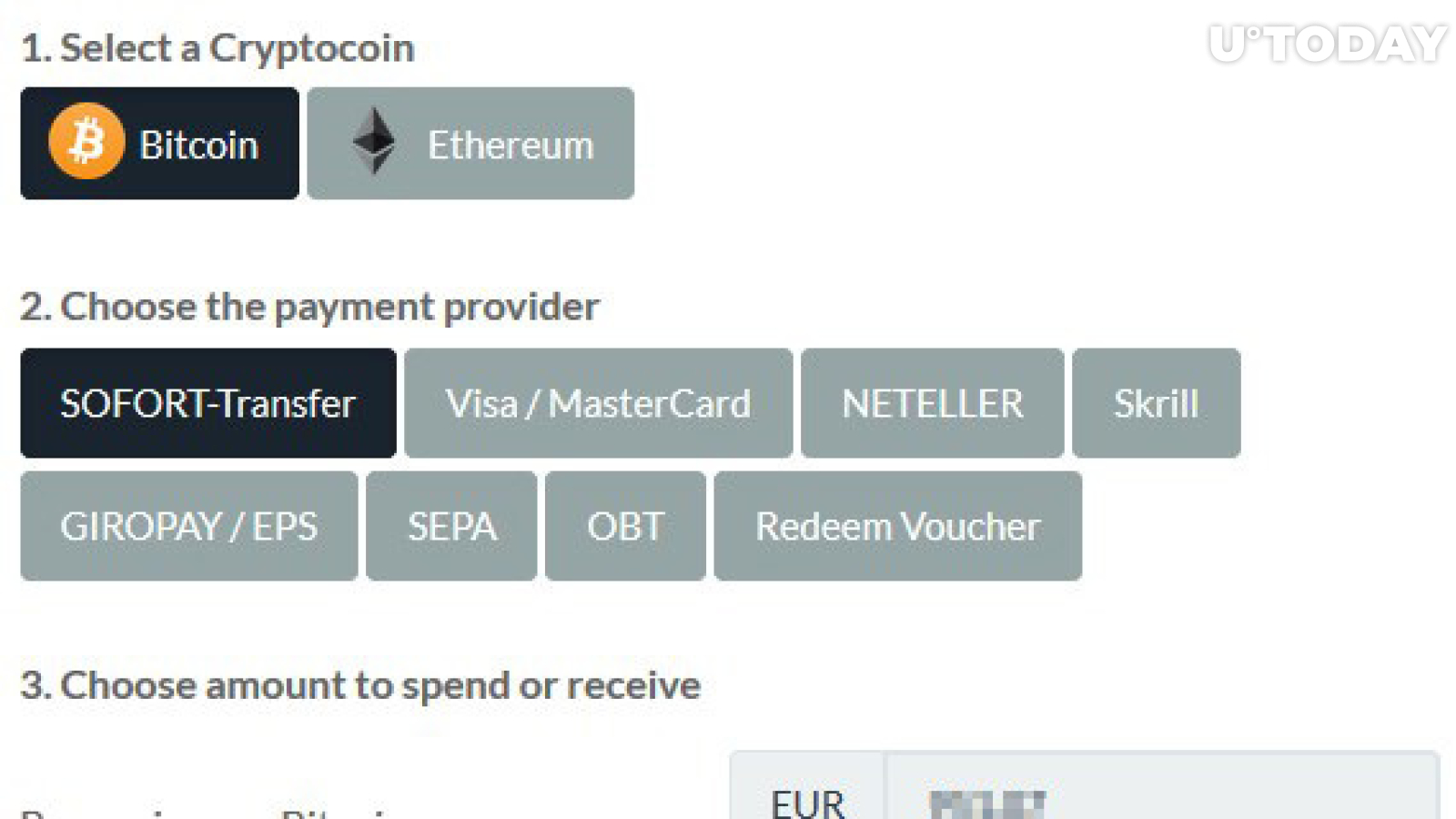 Bitfinex
This crypto exchange website was launched in Hong Kong, and it's been around for 7 years already. Bitfinex is a tried and trusted platform with a large BTC/USD trading turnover, which guarantees liquidity. The service is available all around the world except a few countries, including the USA and North Korea. Aside from dollars and euro, Bitfinex supports JPY and GBP. Fees are minor and mostly depend on the sum involved. As a rule, it's 0.1% for taker and 0.2% for maker, which is quite agreeable. More information about fees is here: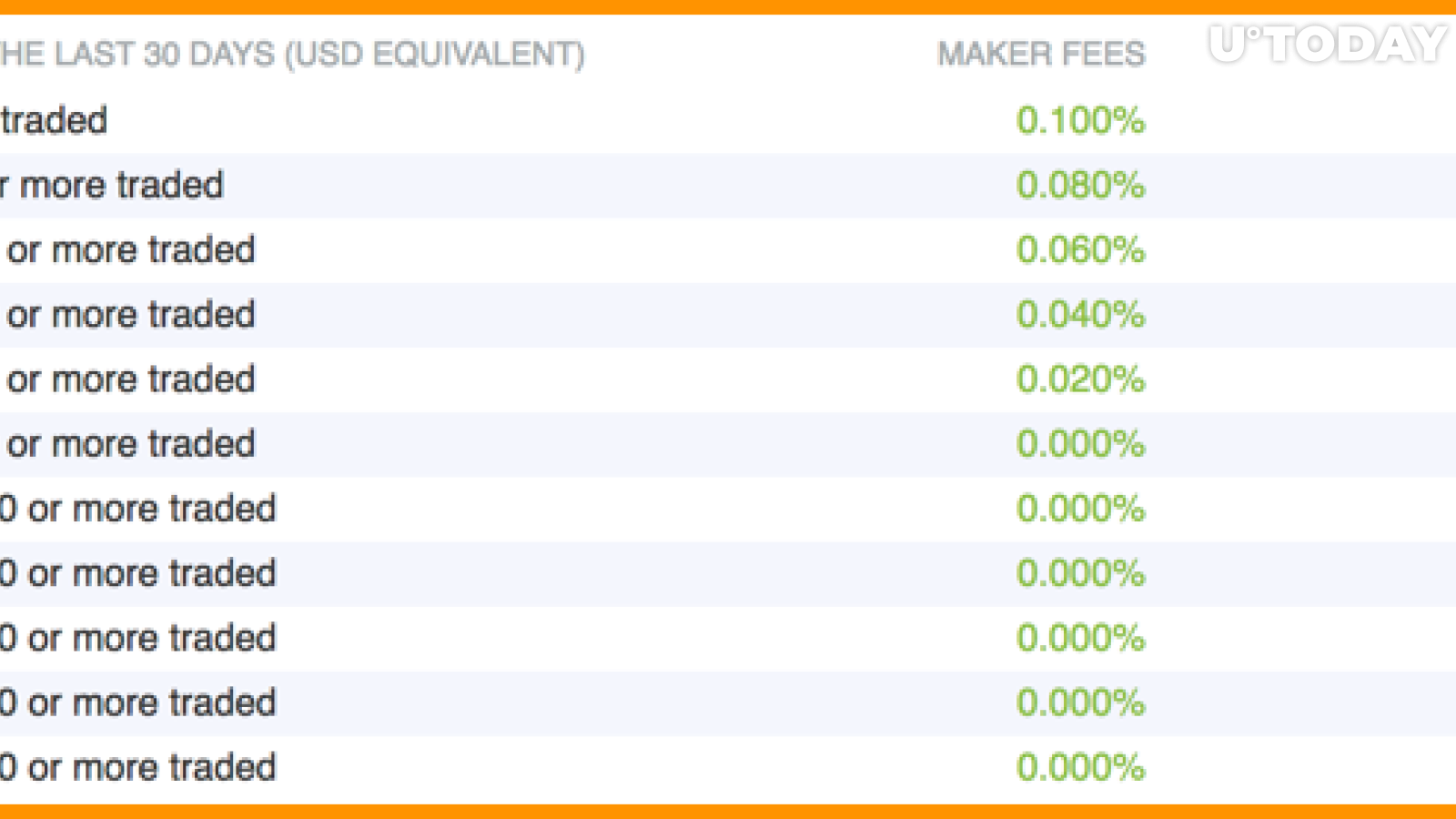 To buy Bitcoin with bank transfers or a bank account, you should go through KYC/AML procedures. It requires both time and personal data. Yet, it guarantees you'll work with a trustworthy platform.
GDAX
This crypto marketplace works under Coinbase's ownership. GDAX works in a few countries, and accepts three basic fiats. Why choose this platform? It has a low operation commission (0% for maker, and up to 0.3% for taker) which is defined by the amount of funds processed. The platform requires users to pass AML/KYC procedures and guarantees safety. It is quite easy to use, and the liquidity level is optimal.
Bitstamp
This website was established in Luxembourg and has been around for 8 years. Use fiat to buy a lot of basic cryptocurrencies, including BTC and BCH. Bitstamp is available for users from all over the world, but it accepts payments in euro and dollars only. If you want to perform transactions via bank account, KYC and AML procedures are obligatory. Although it takes time, this is the warranty of safety. Bitstamp boasts very low commissions from 0.25% to 0.1% – it depends on the monthly volume of fiat. Therefore, if you want to play big, Bitstamp is the right place.
Kraken
Searching for a platform with high euro liquidity? Then opt for the US-based website called 'Kraken': it has been around since 2011, and is now in several countries. Today, it's the best option for euro payments. To start trading on Kraken, you should go through the KYC and AML procedures. Luckily, it shouldn't take much time there. What about Kraken's fee policy? It features fixed deposit/withdrawal fees: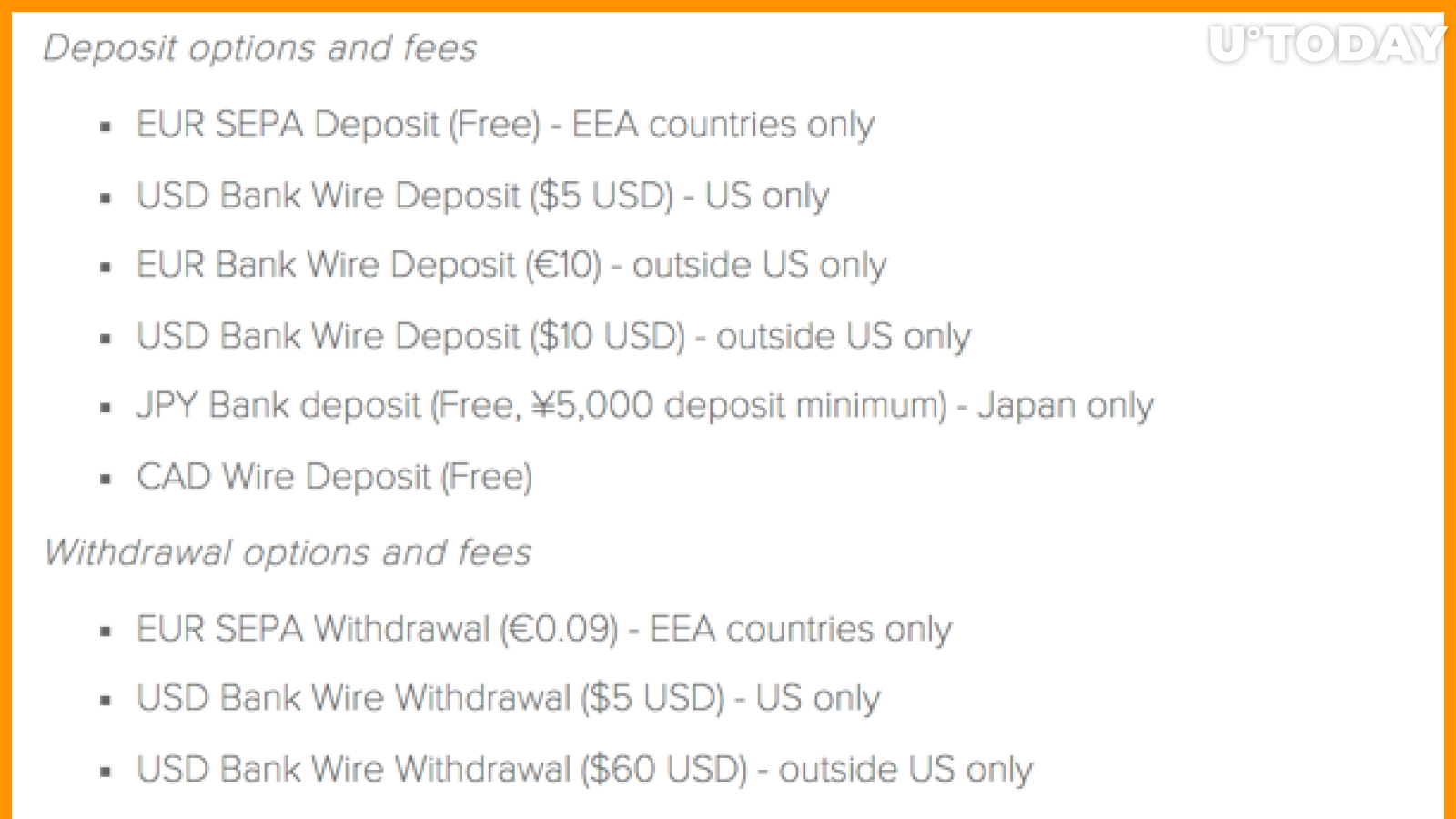 That seems to be much, but only if you operate with small sums. If you plan to pull thousands of dollars in requisition, fixed commissions will be more agreeable.
LocalBitcoins
Plan to buy Bitcoin with a bank account without sharing the private data? On LocalBitcoins, the KYC procedure is not obligatory – money is sent directly to users. This project allows for BTC trading with its nominal fee. Besides, there's an escrow service that ensures safety. LocalBitcoins is available for people from all over the globe, and it supports all fiat currencies. A pre-set 1% commission applies to all operation.
CoinSpot
The main Australian BTC exchange platform, which appeared in 2013. Registration on CoinSpot is quite simple and doesn't take much time. Please, note that this platform supports only the Australian dollar. If you want to transfer some BTC to a bank account, be ready for a 1% commission (that's quite agreeable), and crypto operations on BTC markets are charged 0.25% fee.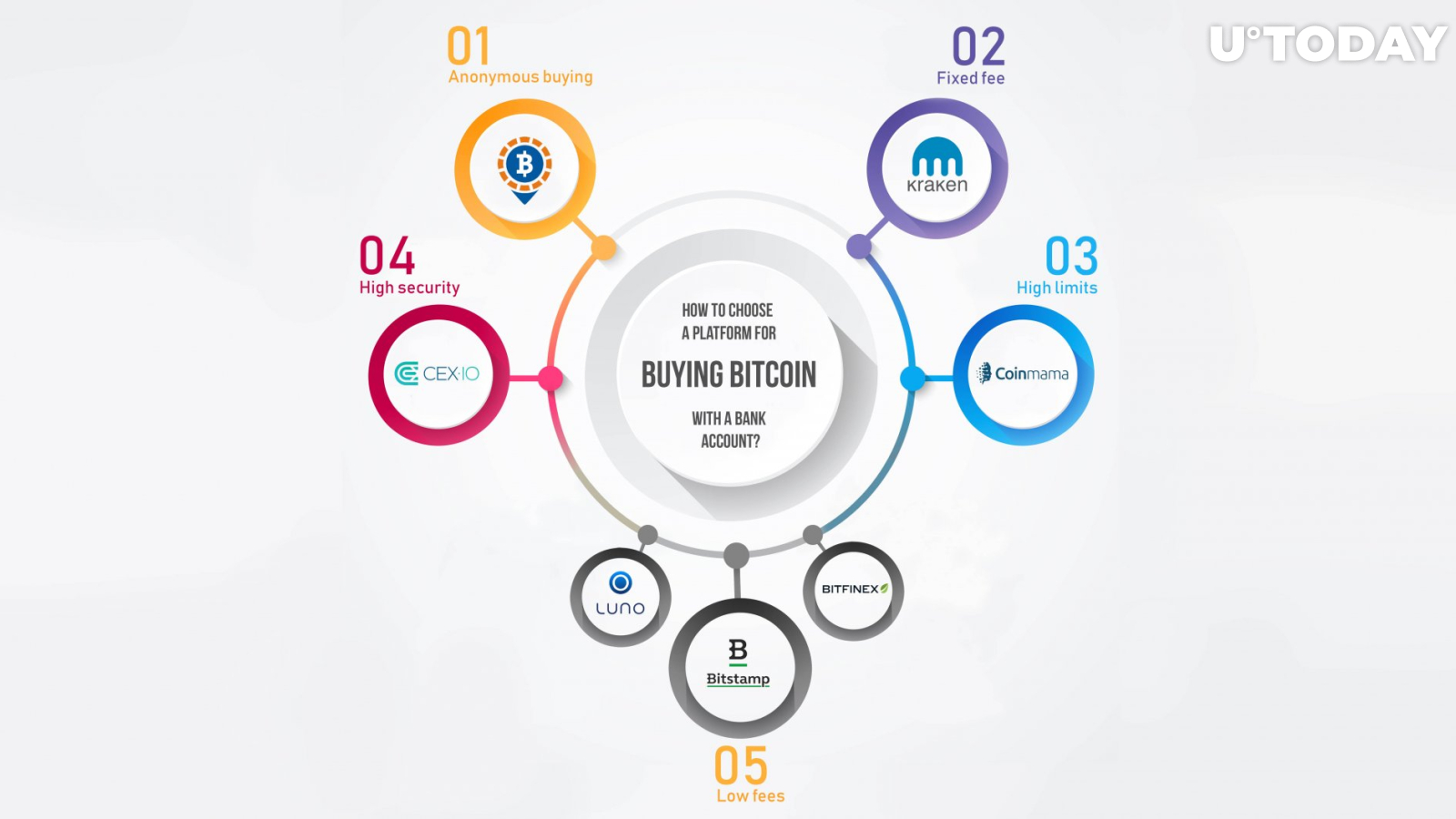 How to buy Bitcoin with a bank account
Okay, now that you've decided which platform complies with your demands, let's figure out how to make your first purchase. Here are the steps to take:
1. Create an account on a website and approve your email.
2. Log in to your client area and specify personal details.
3. Go through the KYC (Know Your Customer) procedure: upload your ID, or passport to verify your personality.
4. Specify your Bitcoin wallet (it must be already existing).
5. Choose the payment option – either credit/debit card or bank account.
6. Select BTC amount you want to buy.
7. Paste the BTC address.
8. Specify credit/debit card information.
To boost security, some websites ask customers to provide their mobile phone – it is used to send SMS messages with confirmation codes.
Use trustworthy platforms to purchase BTC, and you will enjoy an exceptional trading experience!