Cross Staking, a multi-currency ecosystem for seamless crypto staking, offers unique opportunities and continues to onboard new users despite a painful bearish recession.
Amazing opportunity for tough days in crypto
As the crypto bear market is nowhere near ending, many centralized and decentralized cryptocurrency businesses cut their workforce, shut down investing programs or even stop operating. However, Cross Staking is entering the bear recession locked and loaded, according to its CEO Owen Tao.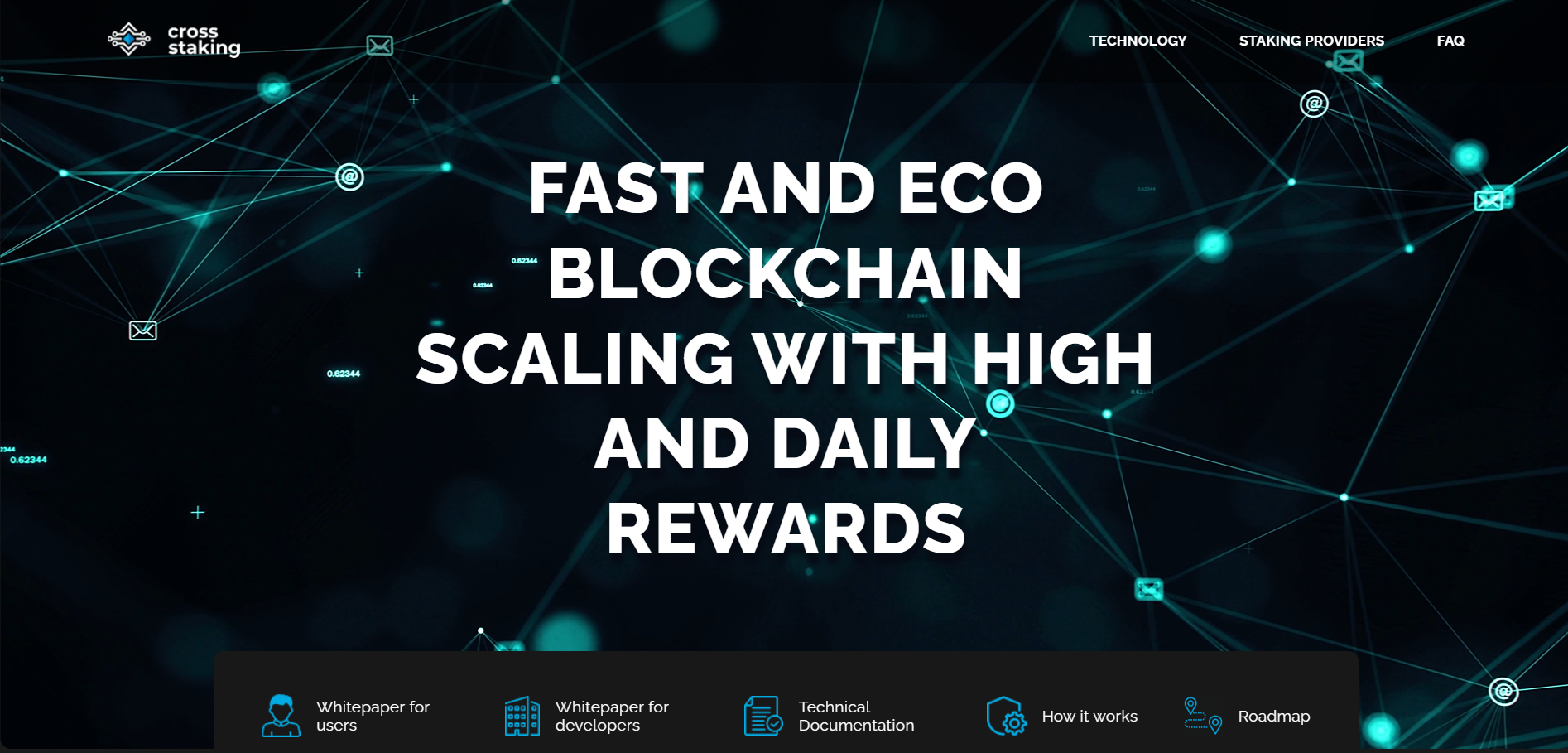 According to his estimates, the protocol has already managed to accomplish its annual plan of attracting assets. Also, it is on track to novel hiring campaigns: the headcount of Cross Staking will be increased by 40%.
Mr. Tao highlights that this becomes possible due to a "significant yield reserve" allocated in the previous bull market cycle:
The company's growth is significantly ahead of schedule, and the process of hiring of new employees has not stopped even despite the ongoing crypto winter. All these years we have been preparing for such difficult periods.
Thanks to this balanced and flexible strategy, the company now serves 30,000 registered customers, while over $230 million is locked in Cross Staking pools.
Here's how Cross Staking users earn — and not only with proof-of-stake (PoS) coins
Cross Staking offers intuitive staking programs designed to allow crypto holders to earn on their idle cryptocurrency holdings. As of Q3, 2022, the platform accepts proof-of-stake (PoS) coins Binance Coin (BNB) and Tronics (TRX), together with the U.S. Dollar Tether (USDT) stablecoin and even major proof-of-work (PoW) cryptocurrencies like Bitcoin (BTC), Digecoin (DOGE), Litecoin (LTC) and so on.
Staking of proof-of-work cryptocurrencies is available due to unique technology by Cross Staking; deposits are "mirrored" on the target blockchain to generate maximum rewards.
Cross Staking platform aggregates staking opportunities from two providers — PrimeStake and Oreol Staking. Both of them offer high rewards, and payouts for all clients are accrued daily.
The highest rewards are introduced for Bitcoin (BTC) and U.S. Dollar Tether (USDT) stakers: depending on the duration of the program, users can obtain 300-500% in rewards on their deposits.