Altcoins' prices have been declining following the Bitcoin quotes' fall. For a brief moment, Cardano went up to push out Tron from its spot 11 on CoinMarketCap. Later on, though, the coins returned to their previous positions.
At press-time, Cardano (ADA) is trading at $0.0.35, which is about 490 Satoshis.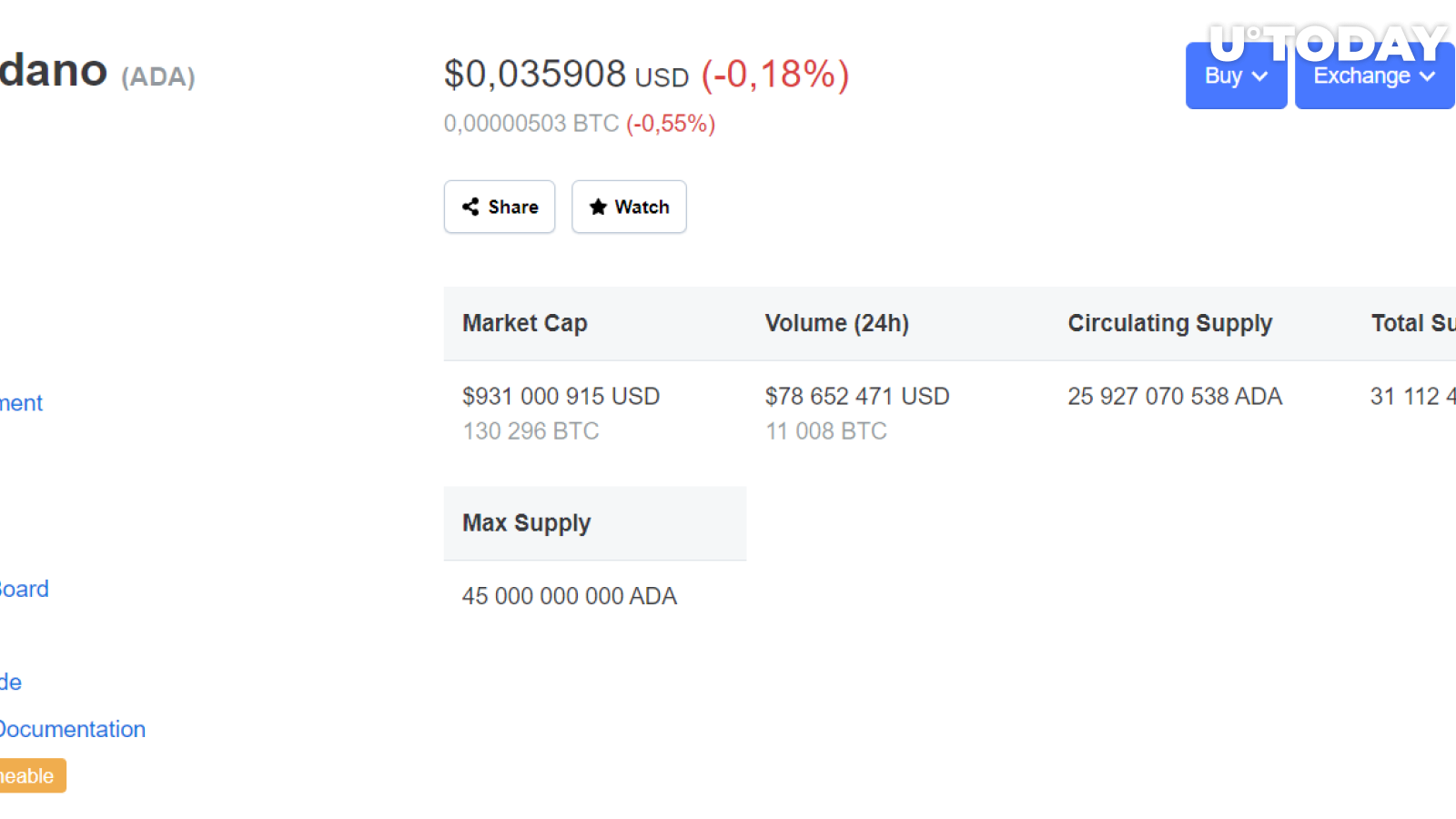 Image via CoinMarketCap
A likely ADA growth
A crypto analyst @CryptoMichNL believes that ADA is likely to start growing and reach the 530-540 Satoshi level.
Should the coin's price break below the 480 Satoshi level, it is likely to lose more value, he says.
$ADA #CARDANO

This one is still hanging around here, but as long as 480 holds, we can start attacking the upper range resistance at 530-540.

Breaking that and this can start moving as well. pic.twitter.com/Zw2m3ZBW2A

— Crypto Michaël (@CryptoMichNL) November 26, 2019
'Cardano will be a beast in 2020'
A while ago, the Cardano founder Charles Hoskinson posted a tweet saying that next year Cardano is going to bring to the market the newly developed protocols and blockchain solutions.
He stated:
"Cardano in 2020 will be a beast."
What's truly exciting about the recent releases is how fast we are able to move. Our scientists have done a remarkable job designing great protocols and our engineers are able to bring them to market. Cardano in 2020 will be a beast

— Charles Hoskinson (@IOHK_Charles) November 15, 2019
Weiss Ratings says Cardano is 'vastly superior to EOS'
Recently, U.Today reported that Weiss Ratings rated Cardano blockchain much higher than the EOS ledger. Previously, in the summer this year, the agency downgraded EOS over centralization concerns.
Speaking of EOS, the platform has been having congestion problems since around November 1 due to the EIDOS dapp that has made transaction fees very high – of about 100 EOS required to be staked.