Traders are most attentively following Bitcoin, the major cryptocurrency. This year, it has received more exposure to institutional investors and thus received much more cash from them than during the crypto winter.
This year, Bitcoin surged to slightly under $13,000 but then experienced several major pullbacks. Most traders and investors are sharing a view that the Bitcoin price is likely to surge after the approaching halving in May 2020.
'Bitcoin is no stranger to strong retraces prior to new bull market'
Yesterday, a crypto trader @rektcapital stated that major retraces are normal for Bitcoin as another halvening and a new BTC bull market are about to start.
Bitcoin is no stranger to strong retraces a few months prior to its respective Halving

These retraces also happen to be the first major corrections in a new Bitcoin Bull Markethttps://t.co/4StGraQAaQ$BTC #Bitcoin #Crypto pic.twitter.com/QV14J9Nn4K

— Rekt Capital (@rektcapital) October 16, 2019
A crypto trader @Tradermayne says he has been longing BTC for the past 3.5 weeks when BTC nosedived under the $8,000 mark but did not stay there for long. He intends to keep longing Bitcoin.
Longing $BTC under $8000 has worked well for me the last 3.5 weeks so I am longing again down here.

Am I about to be clowned? pic.twitter.com/JTce6cAHl7

— Mayne (@Tradermayne) October 16, 2019
"People would sell their house if they'd be able to buy $BTC one more time at $8.000"
A Dutch trader @CryptoMichNL says that despite people now saying they would only buy more BTC if it dropped to $6,000, retail investors in fact would be eager to buy at much higher levels too, as it was a while ago.
Right now everyone is considering buying slightly at $6.000, but mainly at levels lower than $6.000?

While, I do remember that, at a price of $13.000 per $BTC, people would sell their house if they'd be able to buy $BTC one more time at $8.000.

Interesting market dynamics.

— Crypto Michaël (@CryptoMichNL) October 17, 2019
Mati Greenspan on the Bitcoin price
At present, BTC is trading at $8,121.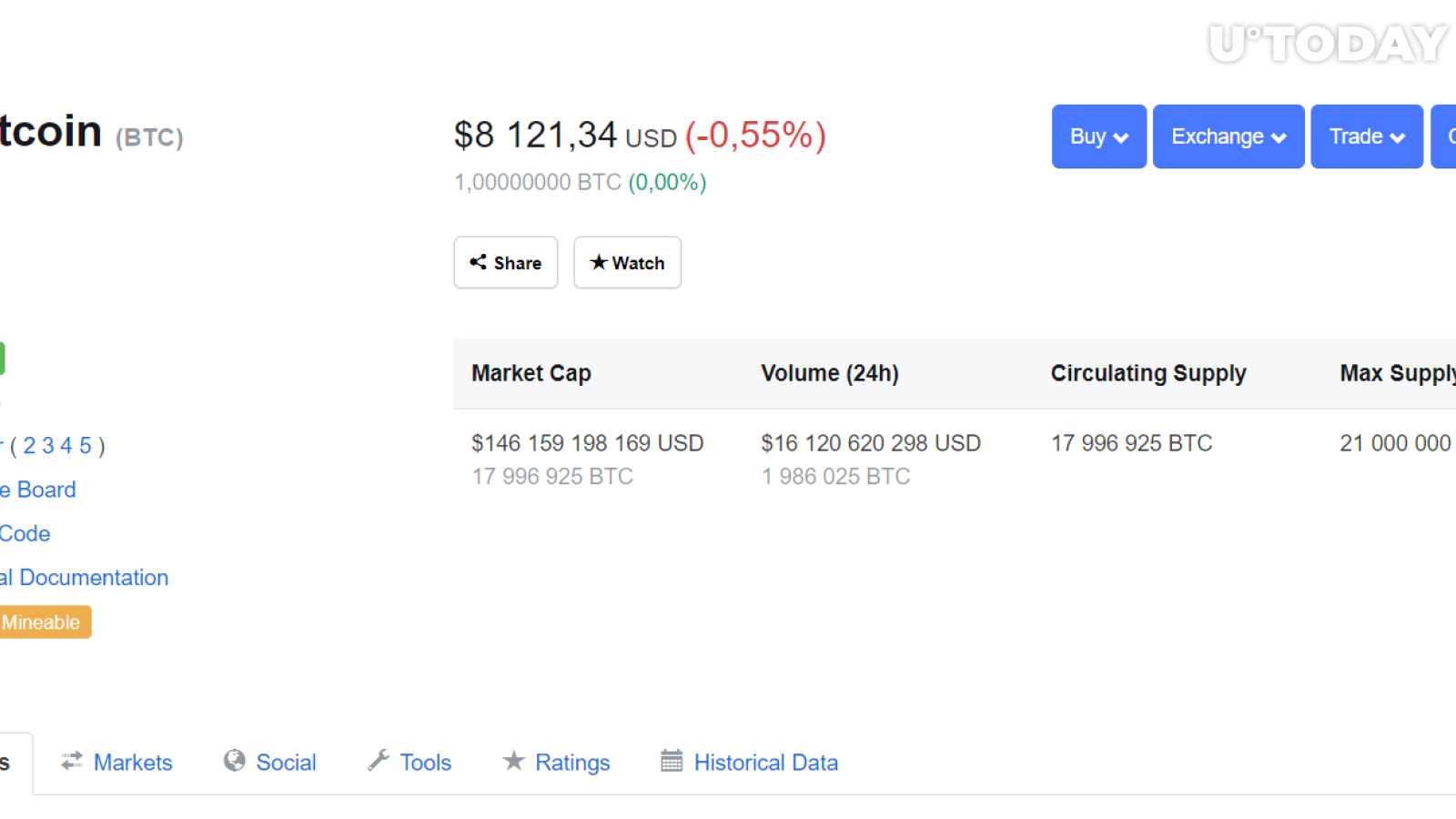 Still, the chief analyst of eToro trading platform, Mati Greenspan, writes in his weekly newsletter that should BTC drop below $8,000 again, it will find support at around the $7,500 mark.
"Bitcoin does seem to be forming some solid support on the chart just above $7,500 per coin. It would be nice to see a bit of a bounce from here, but if it does break below there are still several levels of support just below."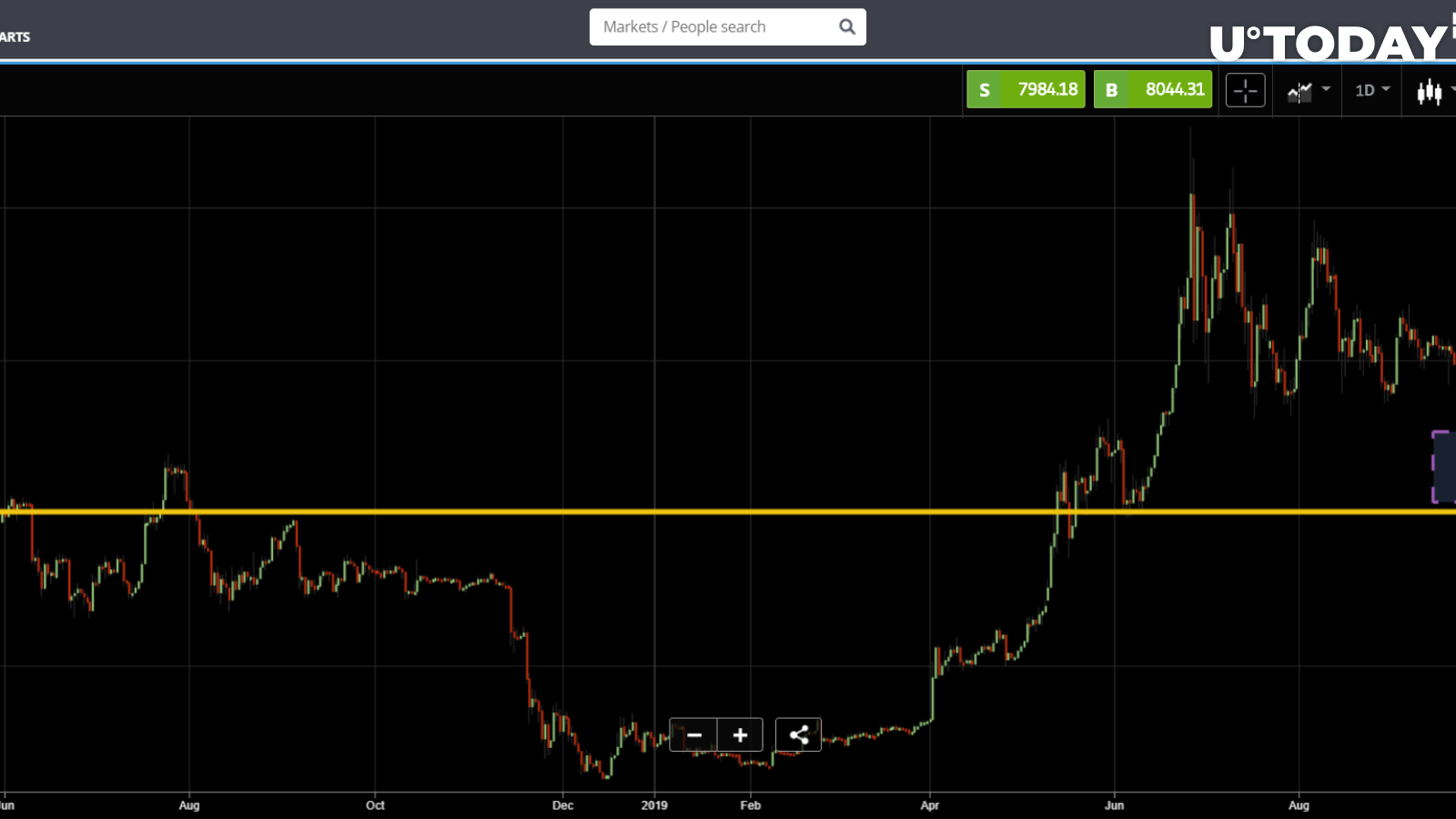 What is your bet on the new direction the BTC price takes in the near future? Share your view in the comments section!