Bitcoin has managed to make it to $4,000 but didn't hold long. What will be its next steps? Will BTC reach new heights, or is its short-term success to be eclipsed by another bearish trend? TradingView users share their outlook on Bitcoin's nearest future.
BTC is going through ABC correction

Bitcoin price chart from botje11
According to user botje11, Bitcoin seems to be going through ABC correction. So far, it has been moving towards the $4,200 neckline again. Volume is moderate, but not bad. It looks to be developing normally within what looks like a right shoulder. Since December 2018, it has been attempting to form an inverse H&S pattern.
Here's what botje11 writes:
"In a short term, we want to see something like the chart on the left. Making a bigger bull flag here. So touching 4000/4020 again and then retest the support one more time around 3950/40. If we see this happen without any strange moves, chances will be very high to see an attack of the 4200. As you know from my previous analysis, that if we see a touch of 4200ish, even when seeing a rejection there at first, i am quite sure it will break eventually. In this scenario, 4000 should be the low after touching the 4200ish."
If we manage to move up above 4000/4050, the volume should increase. To witness positive changes, the rally should be bigger than before. The real volume jump can be postponed until a break of the $4,200 level. But then it has to be enormous. Seems like traders aren't willing to wait anymore.
Short-Sale Structure pattern is here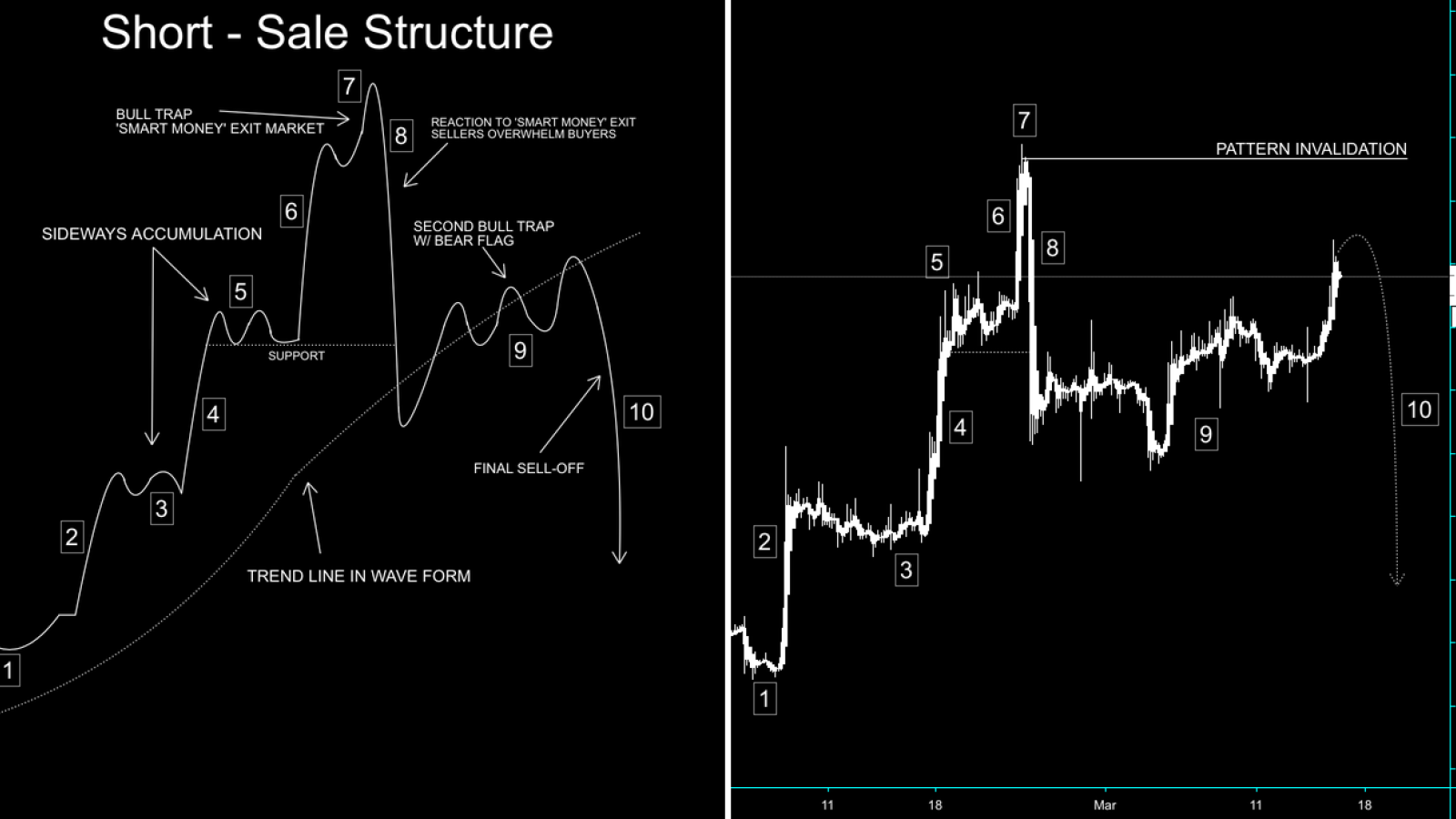 Bitcoin price chart from CryptoManiac101
According to CryptoManiac101, up to date, we are witnessing a clear follow through with our Short-Sale Structure pattern. It means there's a 90% chance of a flash dump or drop towards supports. However, crypto is a very volatile matter, and we might see an upward movement into the next week. At the moment, there's no clear BTC/USD trade set up.
There's the third successive buy signal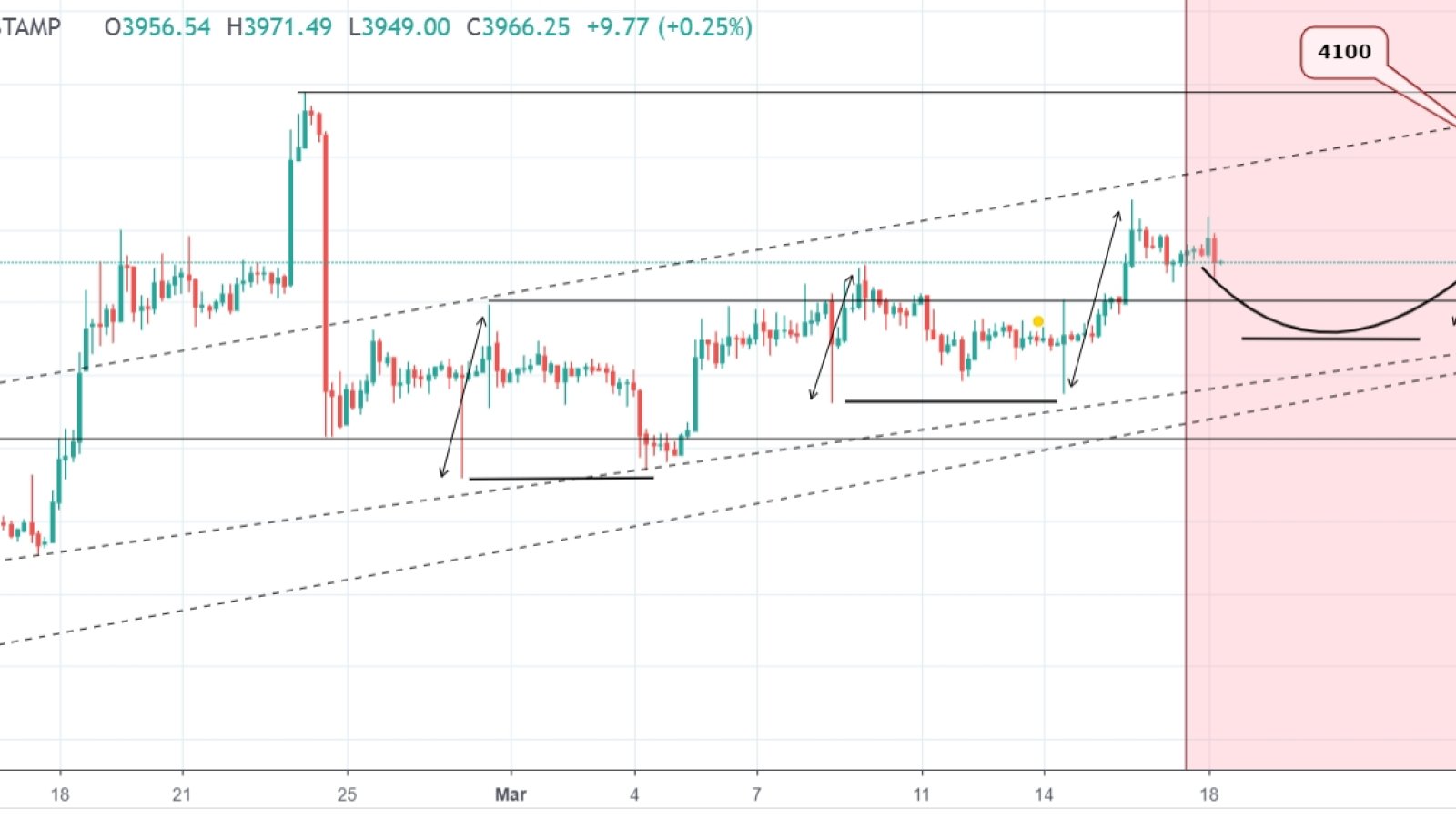 Bitcoin price chart from TradingShot
Bitcoin gives another buy signal for traders. Look at the pattern: 4H Channel Up within a 1D Ascending Triangle. The signal seems to be bullish in the Higher Low zone. Prepare to buy BTC at $4,100 higher high and sell on $4,190 when Ascending Triangle Resistance forms.
BTC is to fall to $3,300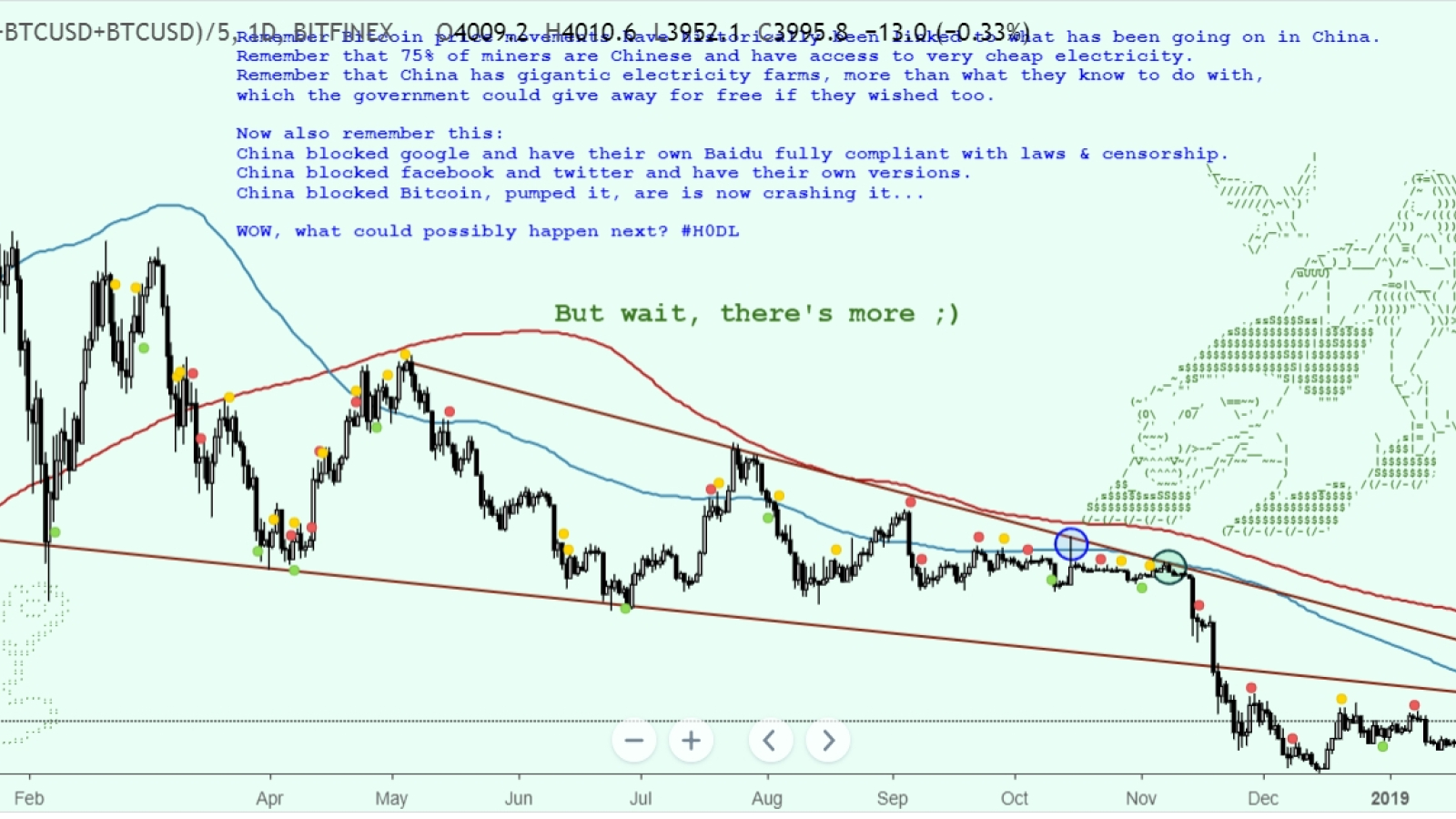 Bitcoin price chart from MrRenev
Some users don't share the optimism around Bitcoin's future. For example, the user nicknamed MrRenev believes that BTC is to fall to around $3,300 in 7-10 days.
Here's what he writes:
"After a dead cat bounce and the usual victims that regulators try so hard to protect - no matter how much that hurts the legit traders like me - and that lose no matter how many rules aka wheelchair training wheels are set in place to help them out, will ONCE AGAIN call the bottom, buy the dip etc - which should last let's say 3-5 days, the price will then fall more than 1/3 in a matter of days. We will then bottom at 1500-2000 we might get there fast or after a bounce a little higher and momentum slowdown follower the 33% loss in 2-3 days."
Why should it be so? MrRenev bases his prediction on the fact that the Chinese government doesn't like Bitcoin and might do everything to suppress it. BTC will be under risk after rejecting resistance twice and run into the next resistance which is $4,200-4,300. The user is sure that the chances of a bull run is minimal.
After breaking resistance, Bitcoin is through the uptrend. Judging by predictions from TradingView, it's more likely to rise than return to the $3,500 level or lower. Keep tabs on the new resistance level. $4,050 will be a new BTC price threshold and an entry point for traders.
BTC/USD price chart on TradingView
Disclaimer: The opinion expressed here is not investment advice – it is provided for informational purposes only. It does not necessarily reflect the opinion of U.Today. Every investment and all trading involves risk, so you should always perform your own research prior to making decisions. We do not recommend investing money you cannot afford to lose.