Over the weekend, the Bitcoin price surged high to overcome the $9,000 barrier for the first time since May 10.
Experts believe that the current BTC price surge is the result of financial institutions entering the market, rather than retail investors giving away their money to buy crypto.
JP Morgan analyst acknowledges what has been relatively obvious for about two months already: it is mostly institutions behind the bitcoin bull-run, rather than retail investors, as it was during the 2017 mania. https://t.co/mErHKFradK

— Alex Krüger (@krugermacro) June 16, 2019
JP Morgan analyst talks about the current crypto market situation
At press time, Bitcoin is sitting at $9,276 per coin with a market cap totalling $164 779 775 475.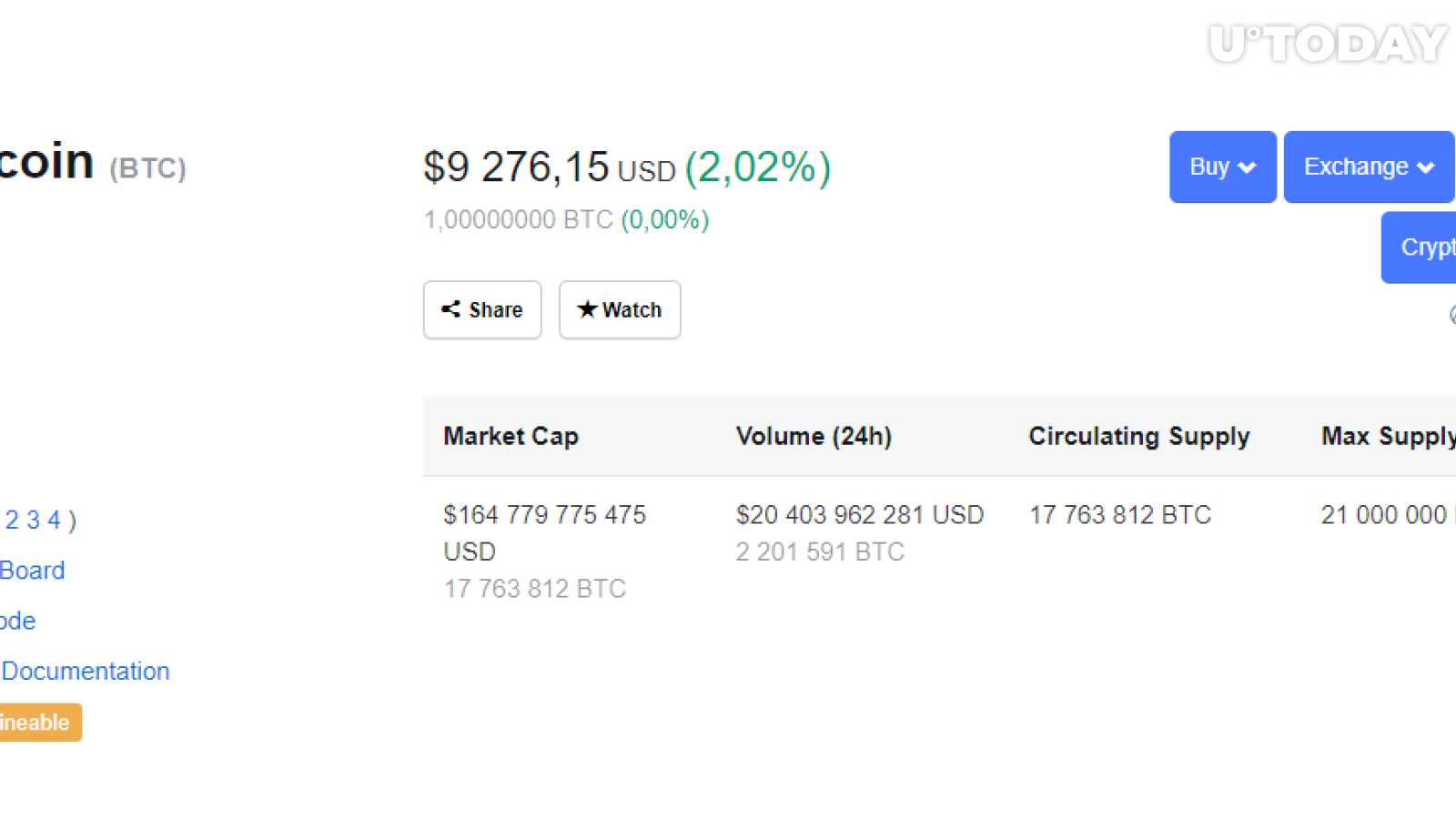 CoinMarketCap.com
Head of analysts at the JP Morgan banking heavyweight, Nikolaos Panigirtzoglou, has recently told explained that recent Bitcoin trading volumes show that Bitcoin is attracting investors from all corners of the world once again.
Panigirtzoglou cited by Bloomberg said that a large share of the current Bitcoin trading volume is down to Bitcoin futures trading over the recent months.
Apart from that, volumes of regular trading on digital exchanges has also risen to about $725 bln.
The current trading volumes for XRP, BTC and ETH, standing at around $1 trillion in May are much higher than those in winter 2018, when they were totalling around $685 bln. This shows an increased interest in the crypto industry for investing.
The importance of Bitcoin futures
With the recent Bitwise report, showing that the largest part of exchanges might be faking their huge BTC trading volumes, apart from Binance and a few others, Panigirtzoglou emphasizes the importance of BTC futures trading has been underestimated.
The research shows that only 5 percent of the reported trading volumes on exchanges could be genuine. It also reveals that volumes of BTC spot trading have increased in April and May.
A conclusion this research comes to is that the current state of the cryptocurrency market has changed to a significant degree thanks to institutional investors.