Cryptocurrency trader Josh Rager has just shared his fresh take on the Bitcoin price action while the top coin keeps see-sawing in the $10,000 range.

Bitcoin is gearing up to touch $10,000
If the top coin surges above the resistance level at $9,600, it would potentially open the doors for the $10,000 level, Rager believes. However, this bullish scenario will be invalidated if BTC breaks below the $8,700 support level.
$BTC - Lower time frame chart shows price in a few hundred dollar range

Daily support below, while overhead is the weekly and monthly open (resistance) with a break and close above these areas on higher time frames will likely be a signal to move up in the $10ks

Cheers! pic.twitter.com/QVXdPVuDkk

— Josh Rager 📈 (@Josh_Rager) October 30, 2019
Following Bitcoin's headline-grabbing price jump on Oct. 25, it has been struggling to make a decisive move in either direction. Any attempt to break out of the "hundred dollar range" has been instantly rejected so far. As of now, the top coin is sitting at $9,235 after a 2.30 percent drop over the last 24 hours.

A prescient indicator turns bullish
In other news, Coindesk's Omkar Godbole noticed that Bitcoin's three-day MACD chart turned green for the first time in three months.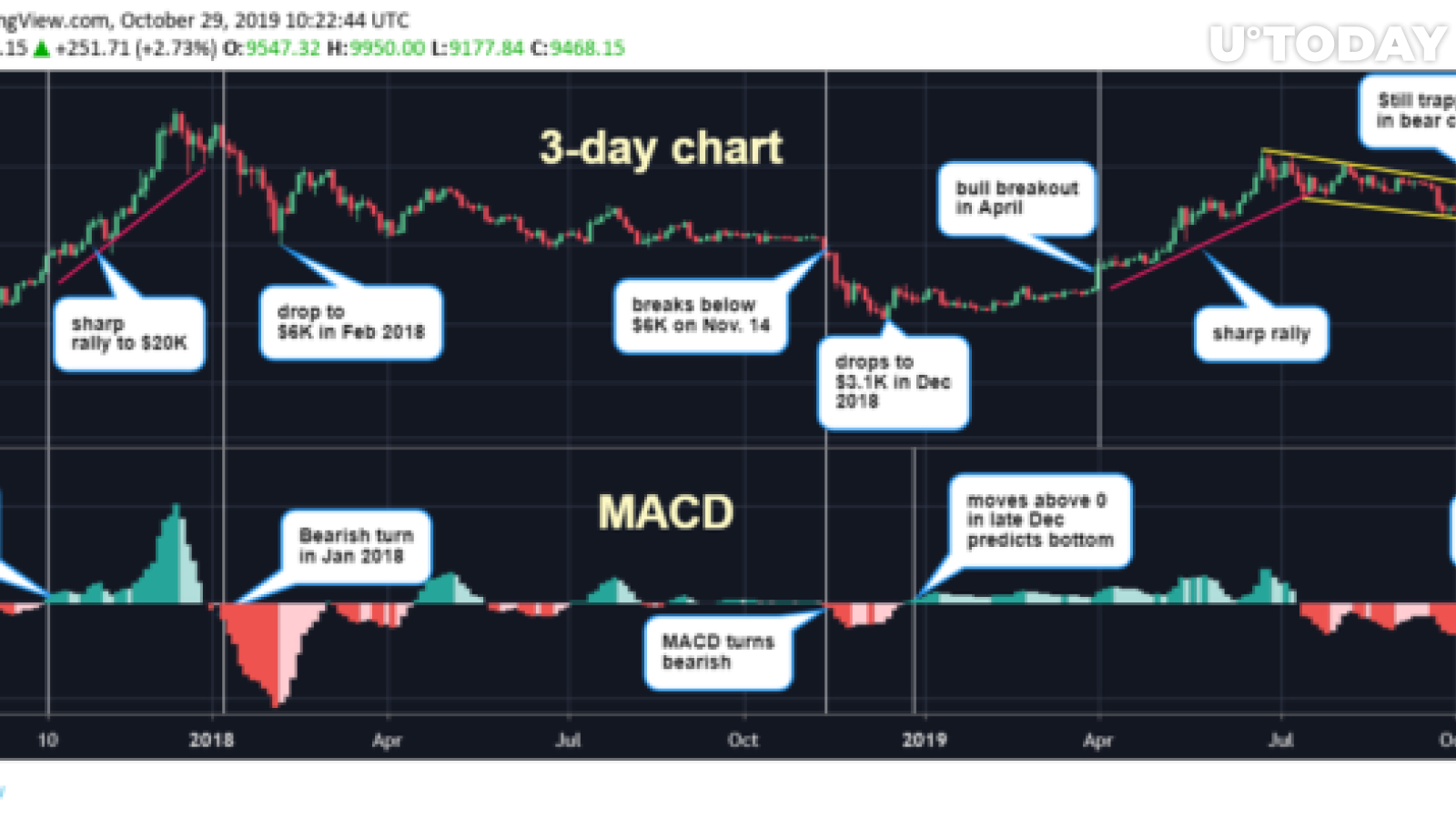 This is a major price indicator that allowed traders to accurately spot the bottom in late December 2018 after the BTC price plummeted to $3,100. Hence, there is a good chance that BTC is ready for a bullish break out that would allow it to reclaim its yearly high of $13,800.