Those who dared to question the power of fractal analysis, which allows traders to make Bitcoin price predictions based on the asset's recurring chart patterns, might soon have to eat their words.
According to well-known technical analyst "NebraskanGooner," Bitcoin could very likely plunge by almost 20 percent from where it is now and revisit the low-$6,000 area.
#bitcoin

Price action still following this fractal ever so closely...

If today's candle closes above $7300 I think we will see price reach somewhere around $7500 tomorrow.

And then... 😖 pic.twitter.com/tGTUnSuMiT

— NebraskanGooner📈 (@nebraskangooner) December 2, 2019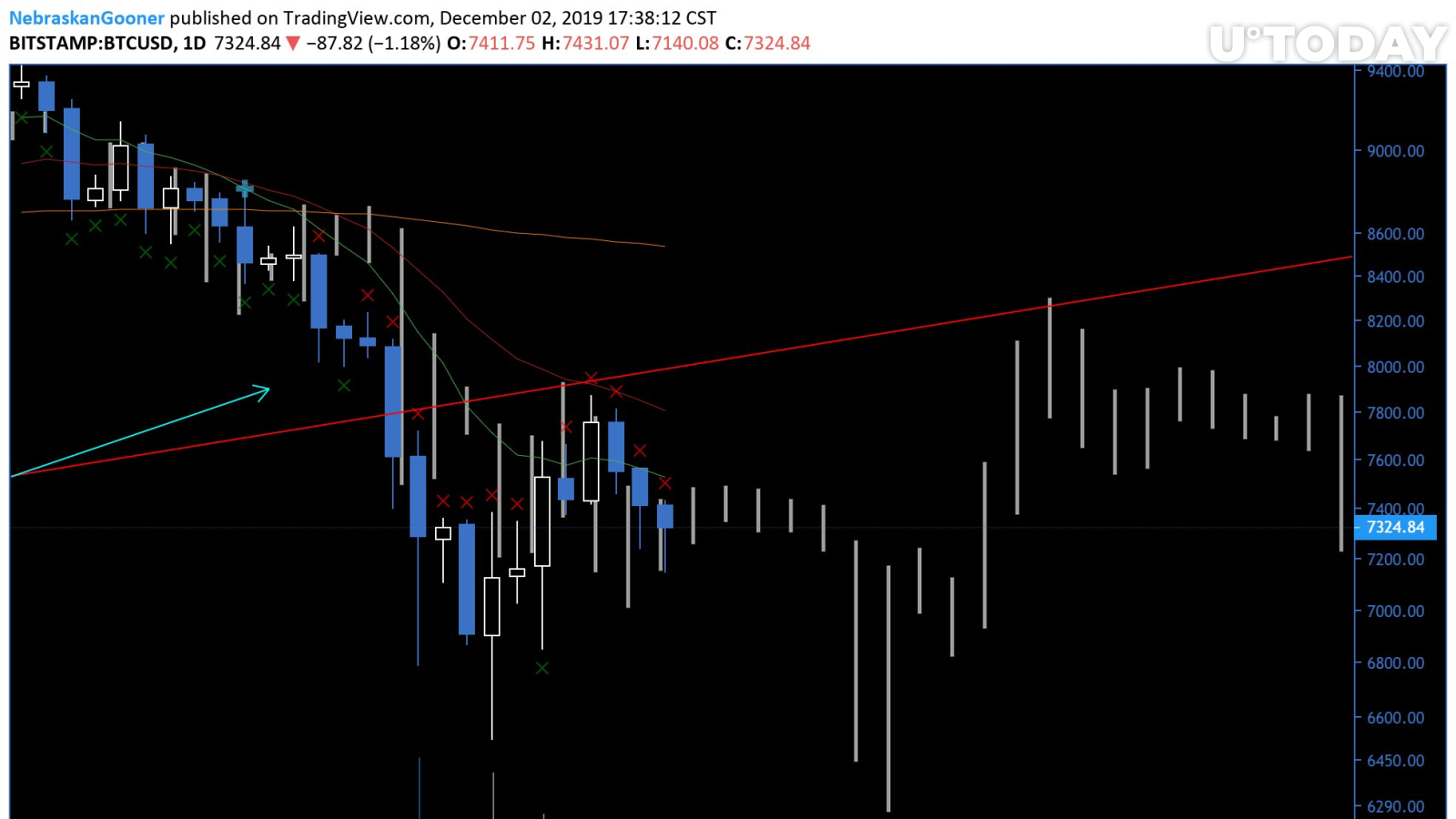 Whether it's a mere coincidence or not, the Bitcoin price has been moving in tandem with the fractal tracked by the trader.
As reported by U.Today, Josh Rager was confident that the BTC price would once again drop below $7,000 sooner or later.
That said, the expected 20 percent drop might not be as dramatic as traders paint to be.
If the fractal somehow manages to retain the same level of accuracy in December, BTC will swiftly bounce back to the $8,600 level right on the verge of Christmas holidays.
Considering that the halvening event is slated to happen in less than six months, BTC's price action would still look rather subdued by the end of 2019.
However, stock-to-flow model creator PlanB said that he wouldn't be surprised be surprised if Bitcoin closed the year above $10,000.