If history is any guide, Bitcoin could be gearing up for another major price rally, which would be similar to the one that took place at the beginning of April.
Another accumulation phase
Cryptocurrency trader Cantering Clark has noticed an "uncanny" fractal resemblance between the current chart and the December bottom in 2018, which was followed by a monstrous bull run in Q2 2019.
There is an uncanny resemblance between these two charts.

It would make sense that after the first major move up, that the first major correction and following accumulation period would have a fractal resemblance to the larger original.

The purpose is still the same.$BTC pic.twitter.com/eRQA9PRJSZ

— Cantering Clark (@CanteringClark) December 9, 2019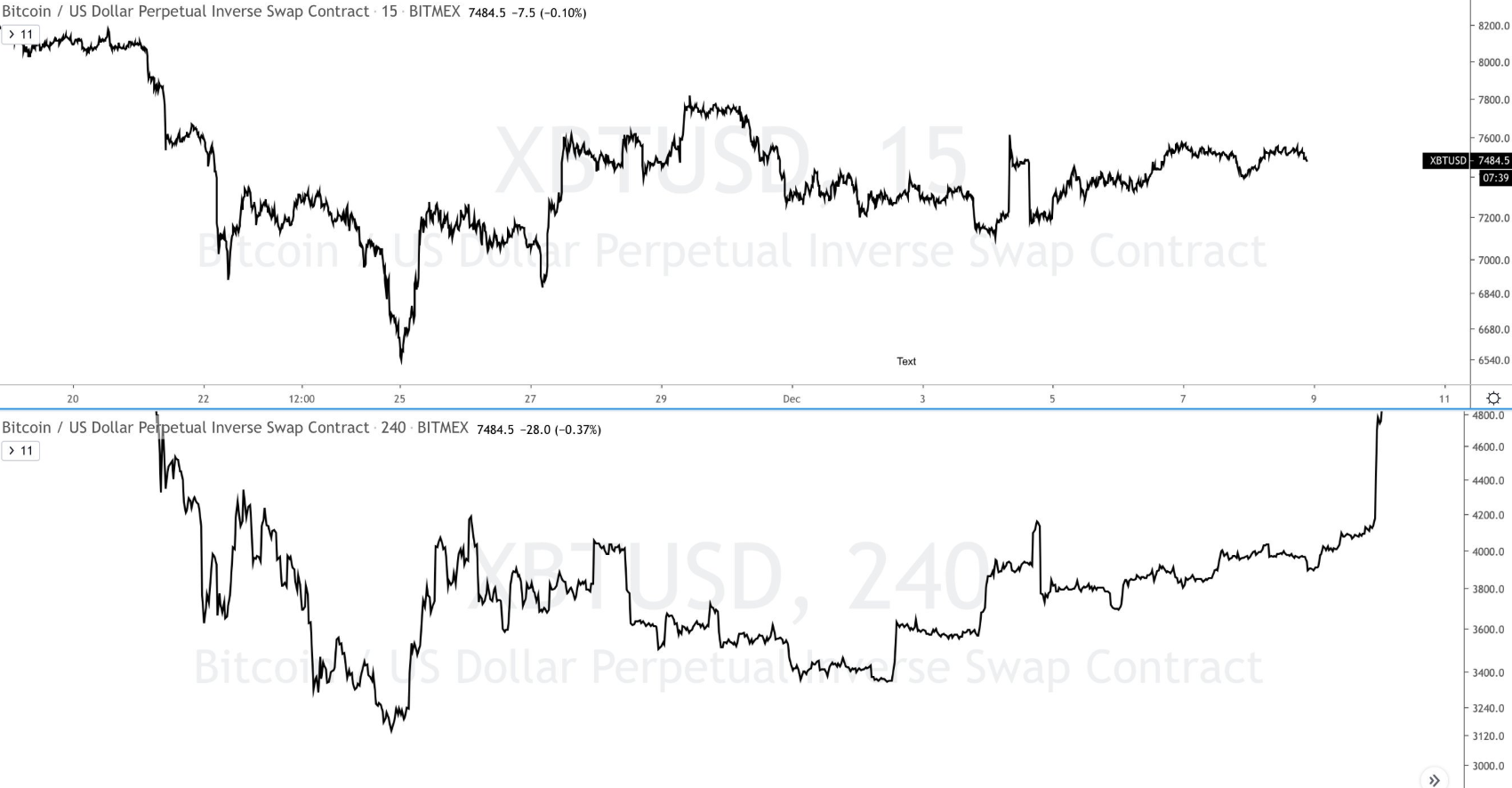 His colleague Josh Rager points out that the top coin is currently in the accumulating stage, which is signposted by another boring period of price action.
On Dec. 9, Bitcoin continues to trade within a very tight range, refusing to move the needle. At press time, Bitcoin is sitting at $7,515, CoinStats data shows.
Do or die
As of now, this type of narrative is prevalent on crypto Twitter but not everyone is bullish.
According to a poll conducted by analyst Jacob Cantfield, 47 percent of all respondents believe that the current set-up will most likely lead to another massive breakdown.
Bitcoin opened and closed within a half of a percent yesterday.

There are currently two groups of people I see currently:
📉1: This feels like November Before the massive break down

📈2: This feels l like December at the bottom

Which one are you?

— Jacob Canfield (@JacobCanfield) December 8, 2019
As reported by U.Today, trading legend Peter Brandt recently voiced his "immediately bullish" price prediction with a staggering $100,000 target for BTC.
However, if the top cryptocurrency were to plunge to its December 2018 low, Brandt would consider this to be the point of capitulation when even the most raging bulls would panic and sell their coins.