So far, the price of the flagship currency has been hanging in the $7,500 area where it surged yesterday after the news about the hack at the Korean Upbit exchange.
Over 300,000 ETH was stolen, allegedly, by an insider. It has been reported that the funds have been noticed on Huobi and Binance. The head of the latter, CZ, has promised to freeze any stolen ETH that comes in from Upbit.
The Whale Alert Twitter account has already reported three consecutive transactions, each worth around 100,000 ETH.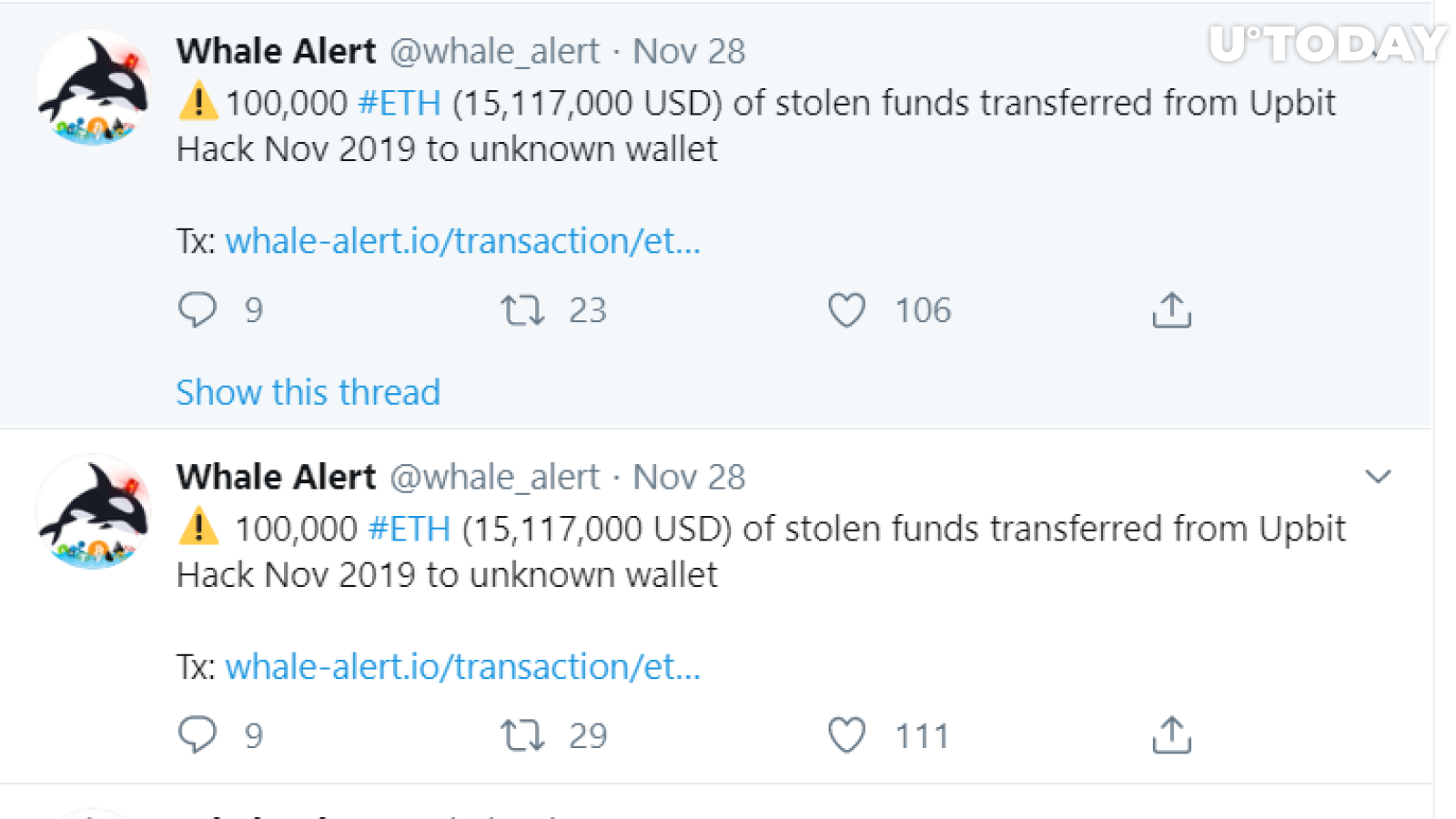 Meanwhile, analysts are looking at the upcoming 2020 with hope. They keep making bullish predictions for the period after the much-expected halving in May.
Bitcoin price may reach the $16,000 area
A crypto analyst and trader @thecryptomars, well-known both on Twitter and on TradingView, has shared a screenshot of the Bitcoin Liquidity Index chart. He urges the community to look at a 'bigger picture' on Bitcoin.
The chart shows that in early 2020, the Bitcoin price is expected to come close to the $10,000 level. Then between March and April it is likely to drop to the $5,000 area and surge to $16,000 in June.
#Bitcoin Gameplan for coming Quarter.

The Bigger Picture. pic.twitter.com/QqlExaF6p2

— Crypto Mars (@thecryptomars) November 29, 2019
That is right after the much-expected Bitcoin halving in May, after which block rewards to the miners will be reduced and some fear that part of miners may quit.
$120,000 for 1 BTC predicted in 2022
Earlier on Friday, U.Today reported that a crypto trader @IamCryptoWolf believes Bitcoin may surge to $120,000 in 2022, when the next BTC bull cycle is over.
He points out that if Bitcoin manages to reach this price mark, it will trigger Ethereum to hit the $10,000 level.