On Wednesday, the Bitcoin price went under the $10,000 level and pulled the majority of top altcoins along with it. As soon as it happened, the index of Fear and Greed for 'digital gold' fell to the lowest seen so far mark of just 5 points.
Fear and greed index is at 5 – the lowest value in history.$BTC $BTCUSD #bitcoin pic.twitter.com/x4SPn2kjeY

— CryptoHamster (@CryptoHamsterIO) August 22, 2019
Investors are scared more than ever before
The Fear and Greed Index for Bitcoin was created by the alternative.me website. When it is calculated, the authors look at various factors, such as volatility, market dynamics, Bitcoin trading volumes on various crypto exchanges, the Bitcoin Dominance Index, data from Google Trends, etc.
The index value after today's update totals 5. This means that at present, cryptocurrency investors experience a deeper fear than, for example, in November or December 2018, when the market was dominated by the so-called crypto winter with the corresponding investor sentiment and panic.
The Fear and Greed Index drops after BTC comes near to $11,000
Curiously, that the slip in the investor sentiment, judging by the index, occurred right after Bakkt made the announcement about the upcoming launch of BTC-backed futures contracts in the fall this year.
The latter provided Bitcoin with brief momentum to closely approach the $11,000 level. However, further BTC price growth never took place. Over the last 24 hours, Bitcoin quotes have tumbled and fallen below the critical $10,000 level.
However, at press time, Bitcoin has managed to recover a little and is trading at $10,006, as per CoinMarketCap.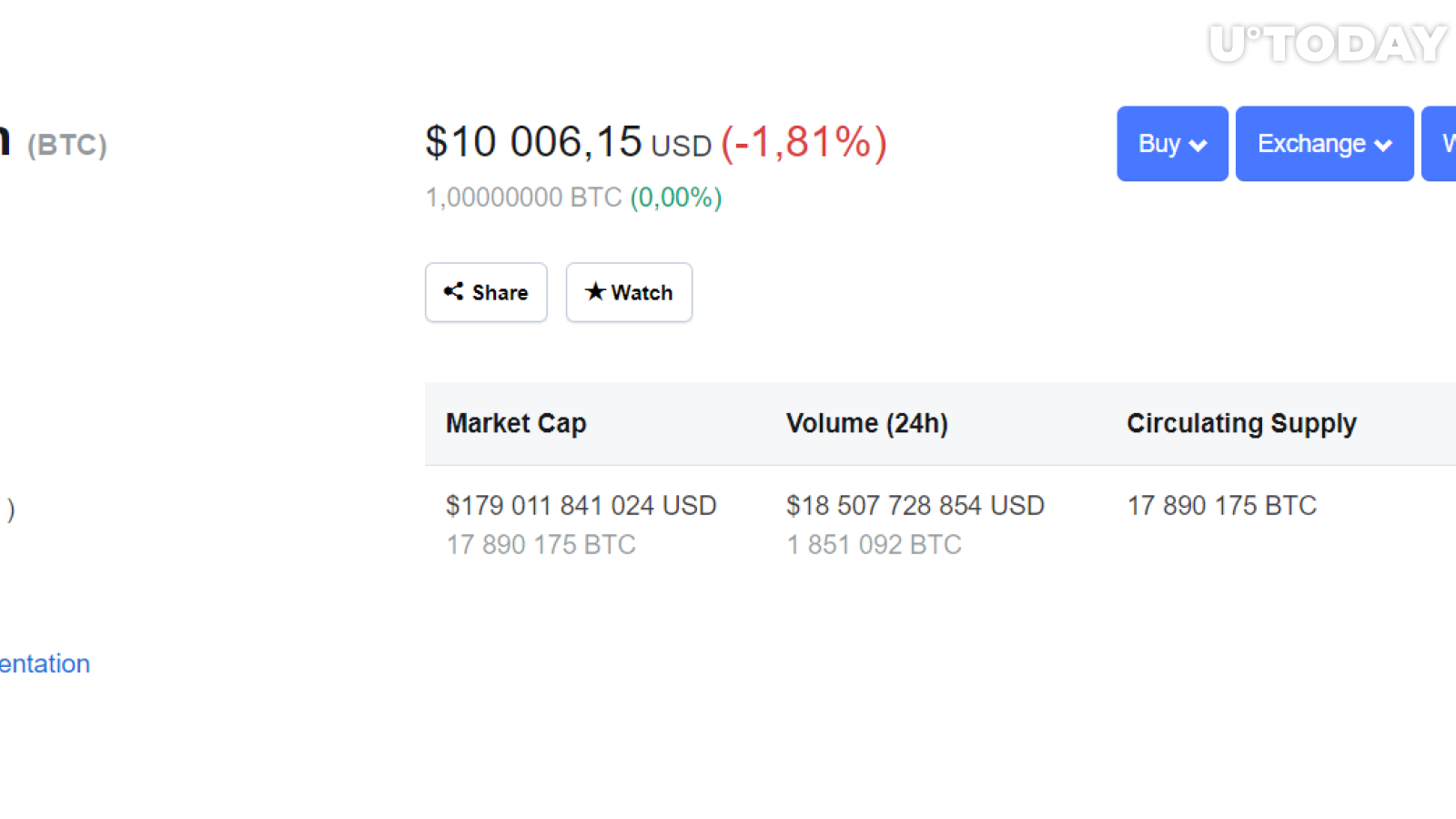 Is Bitcoin breaking the bullish trend?
Beastlorion crypto trader wrote on his Twitter page that Bitcoin had broken the bullish trend by going under $10,000.
Hate to break it to you guys, but Bitcoin has broken its bullish trend and was then rejected from regaining that same trend. Now it is sitting on support before a potential move down. People that are still hoping for a rally to ath are likely going to be disappointed. $BTC pic.twitter.com/1E59xknv3z

— Beastlorion (@Beastlyorion) August 21, 2019
Some analysts believe that should Bitcoin slip to the $9,115 mark, it may start decreasing even further - down to $7,200.