Bitcoin Cash emerged as a result of a Bitcoin hard fork back in 2017. The first BCH halvening is expected in about 160 days from now. The rewards for miners within the network will be cut down in two.
The BD chief of the Kraken crypto exchange warns that this may become a real catastrophe for the Bitcoin Cash chain and even may cause a high risk of 51% attacks.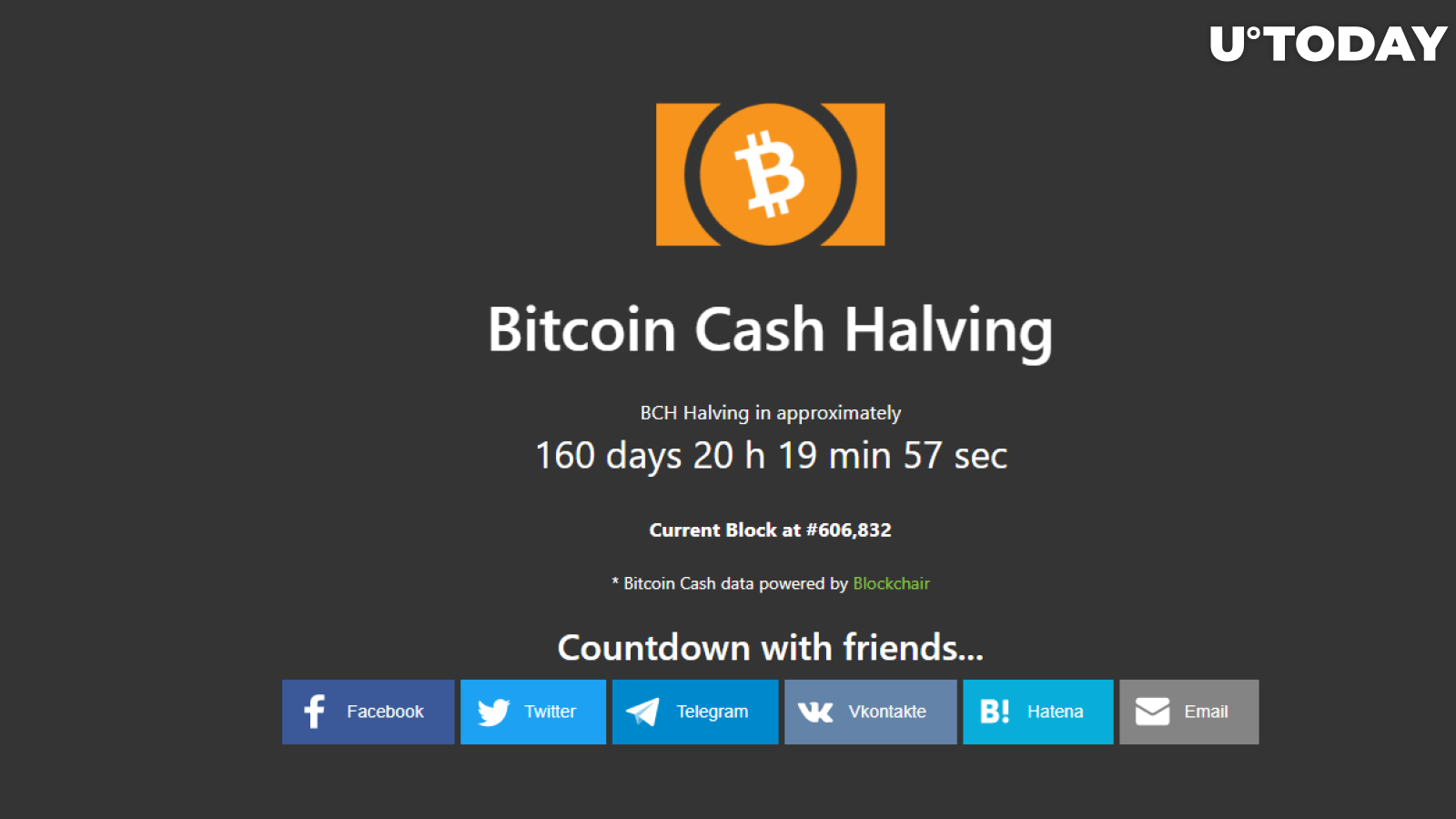 BCH halving takes place in 160 days
In his recent tweet, the Director of BD at the Kraken exchange, Dan Hedl, expressed his concern regarding the approaching halvening of the BCH network.
As the block reward gets reduced in half, he writes, miners will lose profit and a lot of them are likely to switch to Bitcoin, since the hashrate algorithm is the same.
This may hit the BCH hashrate and increase a chance of 51% attacks.
The halvening will be catastrophic for Bcash.

Bcash halvening occurs first > block subsidy drops in half > miners switch to Bitcoin (since they share the same hashing algo) > security spend becomes dangerously low > 51% attacks become very easyhttps://t.co/wfIDIil4kT

— Dan Hedl (@danheld) October 28, 2019
Due to the fact that the amount of minted coins drops after a halving, the price of a coin is expected to surge. This is what many hope will happen to Bitcon after another scheduled halvening takes place in May 2020. Bitcoin bulls refer to the halving as one of the biggest triggers of the future BTC price spike.
However, the price of LTC did not rise after the halving in August this year.
Jihan Wu is back as Bitmain's CEO
Earlier, U.Today reported that the current chief executive Micree Zhan was dismissed from his position and Jihan Wu, the co-founder of Bitmain, is now back as its CEO.
Bitmain owns several large mining pools focused on Bitcoin Cash network. The biggest of them is BTC.com. When Jihan Wu returned as the company's legal representative and CEO, Bitcoin Cash posted a surge by 10 percent.
Do you share Dan Hedl's concern that the Bitcoin Cash network's hashrate may diminish after the halving? Leave your view in a comment below!