Cryptocurrencies represent the first new asset class in decades, so it's not an easy feat to come up with the right investment strategy. In this article, U.Today sheds light on the main peculiarities of cryptocurrency investment and most popular long-term and short-term strategies that could be useful for those who are only kicking off or trying to survive the bear market
Why should you consider investing in cryptocurrencies?
Despite the top cryptocurrencies shedding more than 90 percent of their value in 2019, there are still plenty of reasons to invest in the market. When it comes to Bitcoin, for instance, if you buy 0.28 BTC at this point, you can be absolutely sure that no more than 1 percent will own more BTC that you do. Hence, you can easily become a 1 percenter in the hypothetical Bitcoin world.
Investment 101
For starters, it's worth mentioning that every investment strategy presupposes a set of rules that are supposed to make the most of your investment portfolio. Different investors have different styles and approaches, but overall, all of them try to achieve the same thing: predicting how a certain asset will behave in the nearest future based on the market data that is already available.

Depending on the type of data, we can distinguish two major investment styles – fundamental analysis and technical analysis. The fundamental analysis defines an intrinsic value of a certain coin while technical analysts primarily focus on trading patterns that could give a good idea of where a certain asset is going in the nearest future.
Fundamental analysis
When it comes to cryptocurrencies, you have to check all the boxes mentioned below in order to perform an in-depth fundamental analysis:
Market capitalization. The very first thing that you are supposed to do when scrutinizing a certain cryptocurrency is to open CMC and look at its market cap. For instance, Bitcoin, the king of crypto, has a market cap of $62.7 mln. Ethereum and XRP are constantly see-sawing, battling for second place.

White paper. Sure, during the peak of the ICO bubble investors would blindly throw money at literally any project and still managed to profit. However, once the bubble popped, investors realized that it was a recipe for defeat, and they started doing at least a bit of homework. Reading the project's white paper could be a good place to start in order to define whether the currency has an intrinsic value.

News. FUD spreads like fire in the crypto space given the industry's extreme volatility. Keeping tabs on the most recent events could give you a good idea of what cryptocurrencies you should buy and sell.
Technical analysis
Now that we've covered fundamental analysis, let's focus on technical strategies. There are three major types of technical analysis:
Moving averages (determining price trends over a certain period of time)

Chart patterns (support and resistance, trend lines, reversal patterns);

Volatility patterns (MACD, RSI, etc).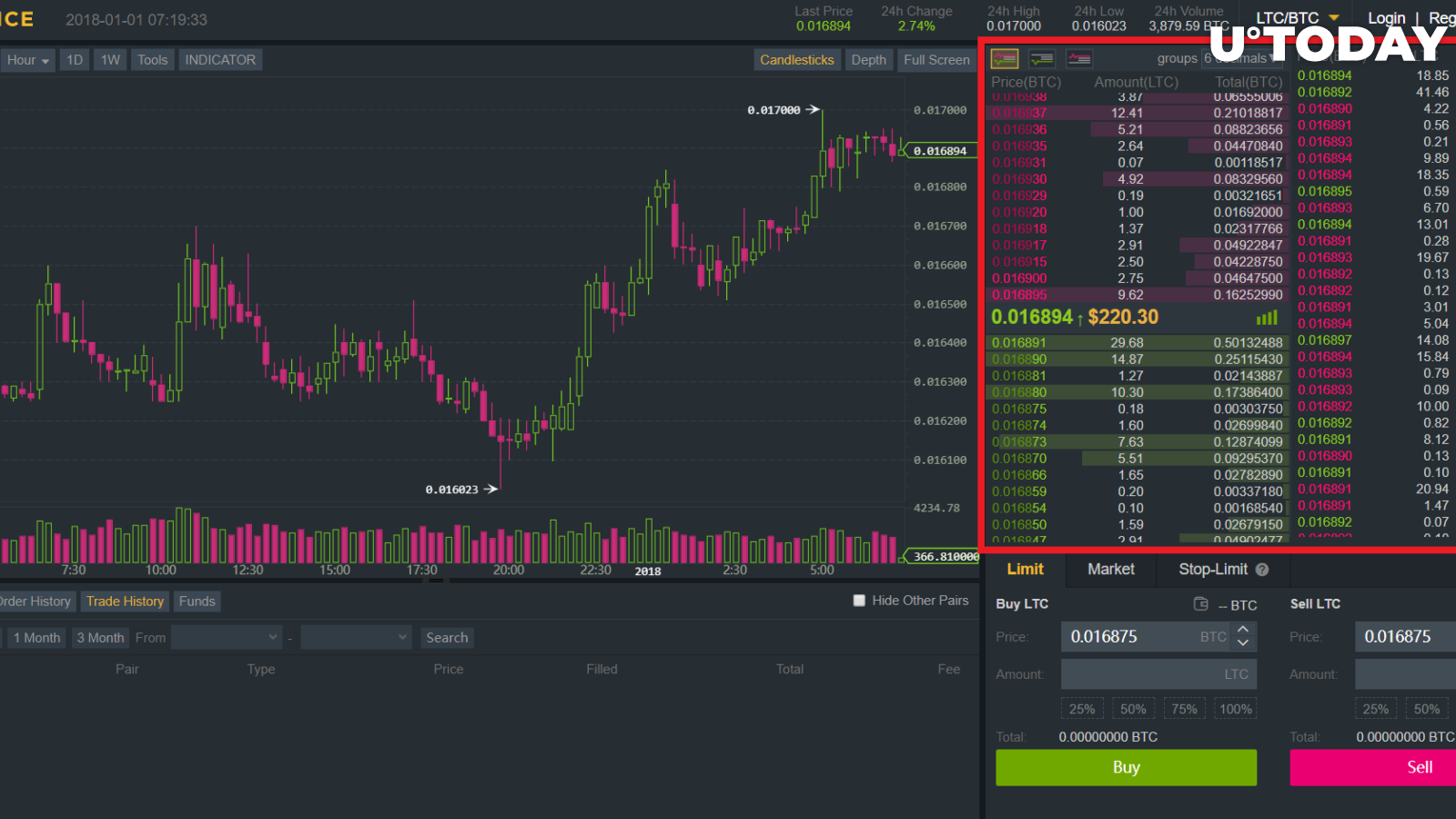 Dollar-cost averaging (DCA)
Dollar-cost averaging (DCA) is an investment approach that presupposes routinely purchasing a fixed dollar amount of cryptocurrencies. For instance, you can set up a schedule on Coinbase in order to buy $100 worth of Ethereum (ETH) every month.
This is the laziest strategy out there – you have to put in zero effort (just make sure that you've deposited funds to your Coinbase account). The lower the prices, the bigger amount of crypto ends up in your hot wallet (and vice versa).

+ DCA helps to reduce the extreme volatility in the long-term, which is one of the main pain points of the cryptocurrency market
- As studies show, risk-averse clients usually see fewer profits with DCA than those who go for lump-sum investment.
Value-averaging strategy (Sell the rips, buy the dips)
Value-averaging strategy is an alternative strategy that seems to work for those investments that are highly volatile.

This is a very simple strategy, which presupposes selling off crypto at the height of the bull market and buying a lot when bears reign supreme. It doesn't even sound like a strategy – just the rule of thumb of crypto. However, there are certain recommendations that you want to follow in order to remain in the loop.

Here, you must know exactly when the price of Bitcoin or Ethereum is going up in order not to lose your bread money. Make sure that you do not exceed your monthly spending limit.
A balanced portfolio
Bitcoin investors who pick this strategy can mitigate their risks by equally dividing their portfolio between different digital assets. This is also a complete no-brainer – you simply invest the same amount of money in each cryptocurrency on your portfolio (Bitcoin, Ethereum, Monero, etc.).

+ This strategy is for those who are iffy about what coin they should stick with.
- You won't be able to maximize your profit.
A capitalization-weighted portfolio
As the name suggests, investors create a market-value-weighted portfolio (top 10, top 20 or top 50) coins that will accurately reflect the current state of the mercurial market. Alternatively, you can also invest in cryptocurrency index funds that usually stick to the same approach.
Originally, crypto index funds were created by investment mastermind John Bogle, who came up with an idea of balancing the portfolio with the help of a market index. Hence, you are not subjected to any risks that are connected to individual coins – you only care about the general market sentiment.

Institutional investors who are willing to dip their toes into the crypto space can consider the following cryptocurrency index funds (Coinbase Index, CRYPTO20, Bit20).

+ You are not supposed to dip your toes into separate coins whose price might be whittled down.
- With cryptocurrencies, the whole market usually copycats Bitcoin
An unbalanced portfolio (coin picking)
Managing an unbalanced investment portfolio is a tad more challenging given that one cannot know for sure what coin will witness the best performance. However, the reward will be much bigger if you manage to hit the bullseye. In the current bear market, it is advisable to invest in reputed currencies that are here to stay.
Obviously, only a professional investor will be able to determine what coin will pick up steam in the future and become the next Ethereum by using a systematic form of analysis. Hence, this investment strategy is definitely not beginner-friendly. If you decided to get involved in that risky business, you should have a penchant for predicting a positive price momentum.


Small cap investing
There are many approaches to coin picking, with small cap investing being one of them. Obviously, this is the riskiest among them, but it can potentially bring huge benefits in the future. The modus operandi is fairly similar to the traditional stock market. The only difference is that you invest in projects that may hardly represent anything more than a whitepaper. Investors usually shy away from coins that are sitting outside the top 50, but it might a good idea to devote a substantial amount of time to studying individual tokens.

Given the speculative nature of cryptocurrencies, you should be extra-careful picking a certain coin. There are tons of outright clones that simply copycat the code with a few basic changes. Case in point: Apollo, the NXT fork, which is currently trying to play out a massive pump-and-dump scheme.
+ The obvious advantage of coin picking is that you can jump on the bandwagon early before a certain coin makes it into the mainstream. The next Bitcoin is somewhere near!
- It's much more likely that the coin you've chosen will flop (CMC is ridden with plenty of dead coins).
HODL
HODL ('hold on for dear life') is probably the most popular term in the cryptocurrency space. Yes, many people felt let down after cryptocurrencies got caught in the death spiral, but you truly believe in the fundamental value of cryptocurrencies. If the most bullish Bitcoin price predictions turn into reality, you might be able to earn a fortune. It's very likely that the current bear market is simply a bump in the road.

Let's recall the example of Ronald Wayne, who sold his ten percent stake in Apple for 10 percent in the 70s (in 2018, Apple became the first company to reach a $1 bln capitalization). Crypto baron John McAfee, for instance, predicts that Bitcoin could breach the $170,000 mark by the end of 2019. Meanwhile, he still stands by his prediction that Bitcoin could hit $1 mln by the end of 2020. Crazy? Maybe. However, one should keep in mind that hardly anyone could predict that Bitcoin could cause such a disruption in the financial world.

+ If you hold your coins, there a good chance that you could pull a Kristoffer Koch, and become filthy rich without even knowing about it.
- On the flip side, plenty of investors who didn't sell their coins at the height of the bull market got burned.

Diversifying your investment portfolio
U.Today has described the main ways of managing your cryptocurrency portfolio, but, in fact, your investment choices shouldn't be restricted to digital assets. Don't hold all your eggs in one basket. In the middle of the bear market, it is worth looking at numerous other financial instruments (apart from Bitcoin and Ethereum). For instance, eToro offers over 1,200 investment options over six asset classes (stocks, indices, commodities, etc.).

+ There is less volatility in the traditional market, which means that your funds are more likely to be safe.
- You won't likely derive huge profits from investing in the stock market (unless you hit the bullseye by pouring money in a low-market cap firm that could become the next Amazon).


Running a masternode (passive income)
By running a cryptocurrency master node, you can secure a good (or even excellent) passive income. It depends on what incentive model is implemented for master node operators. Hence, you get a return on your investment over a certain period of time.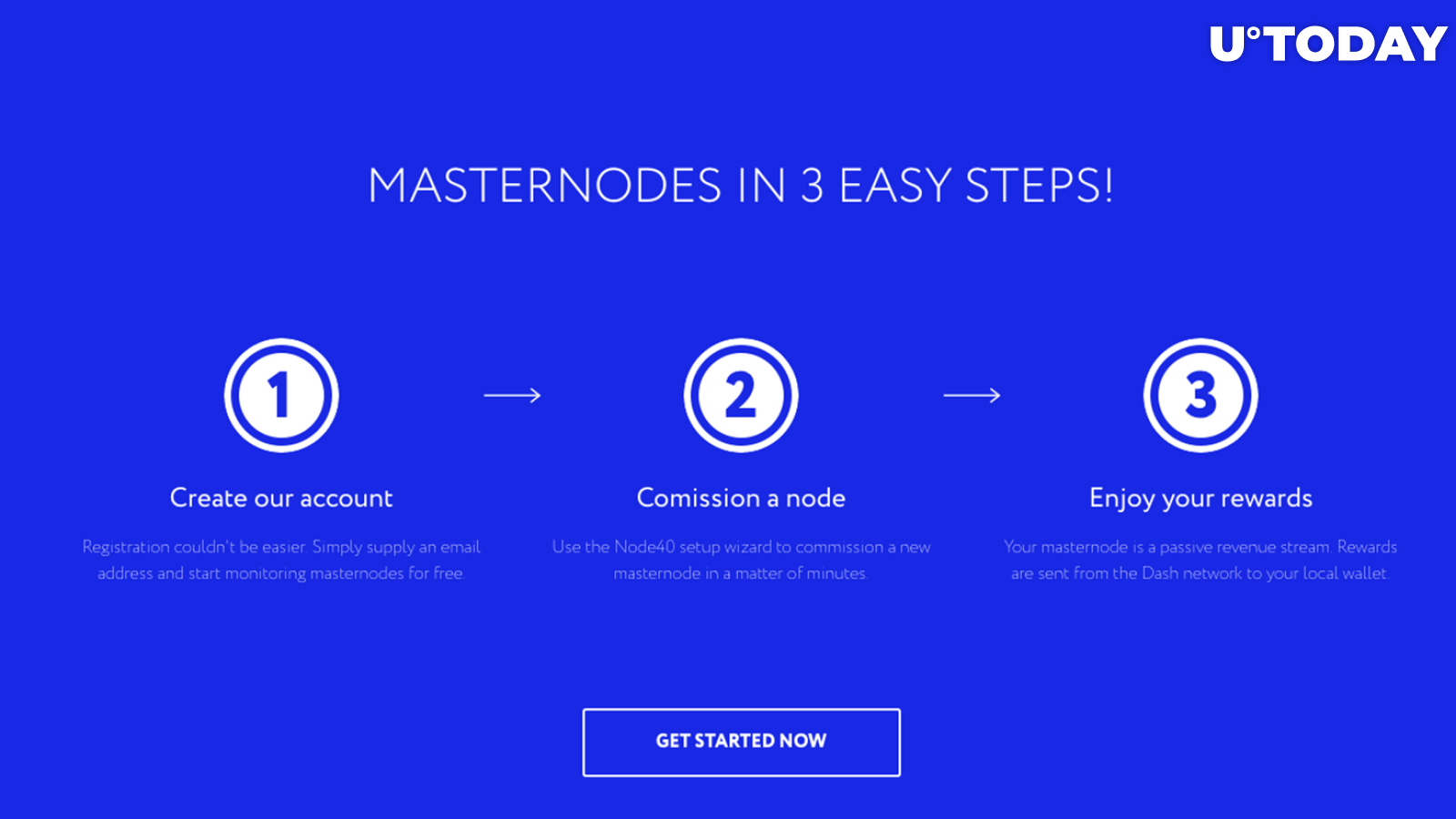 Each coin has a specific amount of coins required to run a master node. With Dash, for instance, you are supposed to have 1000 DASH collateral ($67,934 at the time of writing this article). Of course, this amount of money is out of reach for the lion's share of beginner-level investors, but there is plenty of small caliber coins that are significantly less expensive.

+ Masternode operators are incentivized with a block reward (running a masternode can turn into a great source of passive income)
- You are required to have a substantial amount of tokens that will be locked away as a stake. Running small-caliber master nodes might not pay off. On top of that, many critics see masternodes as the breeding ground for centralization.
An uncongenial way: investing in trading bots
One of the main rules of cryptocurrency trading is not to be afraid of losses (given that even seasoned traders are not immune to them). Of course, that pertains to traditional market as well (ardent crypto hater Warren Buffett lost almost $23 bln during the 2008 financial crisis. However, the age of AI brought a brand-new option to the table – cryptocurrency trading bots that will allow you to trade even when you sleep or work.

Of course, your success mainly depends on a chosen trading strategy – FUD is a powerful force that could make you sell off your crypto if bad news persists in a situation where holding would be more appropriate. On the flip side, there is also greed, which blinds rational thinking and is why many people fail to jump ship on time.

Bots also save your time given that you may wake up just to see that a couple of your trades have been already executed.
+ Trading bots save your time and make trading emotionless.
- Trading bots can be costly (for instance, Haasbot will set you back $1,200 per year), and they cannot factor the most recent trading moves.
Cryptocurrency mining hardware: yay or nay?
In the majority of countries, Bitcoin mining is not profitable at current prices, and even with top-notch ASIC miners, you will hardly earn any substantial amount of money that will at least let you cover the cost of your mining hardware. However, the rapid decline of the mining industry has its silver lining – extremely cheap mining hardware. As U.Today reporter earlier, this is shaping up to be a global trend – from China to South Africa. Hence, we are dealing with another 'buy the dip' situation in case Bitcoin mining becomes profitable again. Do not forget that you can also mine Ethereum as well as plenty of other altcoins (Ethereum mining was more profitable in 2018).

+ You will be at the top of your game if Bitcoin mining profitability goes up.
- If the market remains in the doldrums, your used graphics cards are heading straight to a trash bin given that they are not popular on the secondary market.
How to improve your cryptocurrency investment strategy?
With every strategy, there is always room for improvement. Hence, let's take a look at these most common investment tools that will help you make investment more efficient.
CoinMarketCal. The community-driven calendar of the cryptocurrency market (it's a free tool to track all the events that pertain to your favorite coin).
CoinTracking. A good tool to track your portfolio (you can always use such wallets as Exodus that display your portfolio in percentage).
MatchCoins.info. If coin picking seems difficult to you, you can compare any two coins on the list.
CryptoMiso. It's a Github monitoring tool that helps you to stay in the loop of the development process of a particular Blockchain.
Lastly, you can also follow cryptocurrency news aggregators (that has been mentioned in our initial recommendation about cryptocurrency investments).
Common mistakes investors should avoid
Now that we've covered all major strategies, it is worth mentioning a couple of don'ts that pertain to your cryptocurrency investment experience:
Do not put your money in a project you have no idea about. Do not forget to do your homework.

Do not go all-in with a single asset. Diversify your portfolio.

Do not overtrade.

Do not put too much money in penny coins.

Do not margin trade if you are not an experienced investor.
Lastly, we should also point out that it is crucially important to avoid different Bitcoin high-yield investment scams in the likes of Bitcoin Profit. USI Tech, which was once on the list of the best investment strategies, turned out to be a mammoth-sized scam. Another recently exposed fraud pertains to the project called 'Filecoin' – a Hong Kong-based entrepreneur was accused of scamming people by selling them the hardware that is specifically designed for mining this coin.

Cryptocurrency pump-and-dump schemes are also fairly common, and you should avoid them at all cost. Do not listen to 'gurus' who are willing to give you investment advice on a particular coin. In order to not be a victim of such a fraud, read our tutorial on how pump-and-down schemes work and what you can do about them.

That's it! Hopefully this article will help you survive this crypto winter. Stay tuned to U.Today for more exciting content.

Disclaimer: The opinion expressed here is not investment advice – it is provided for informational purposes only. It does not necessarily reflect the opinion of U.Today. Every investment and all trading involves risk, so you should always perform your own research prior to making decisions. We do not recommend investing money you cannot afford to lose.